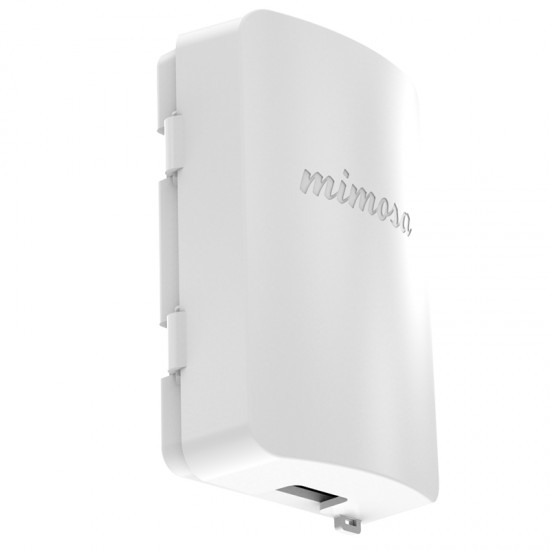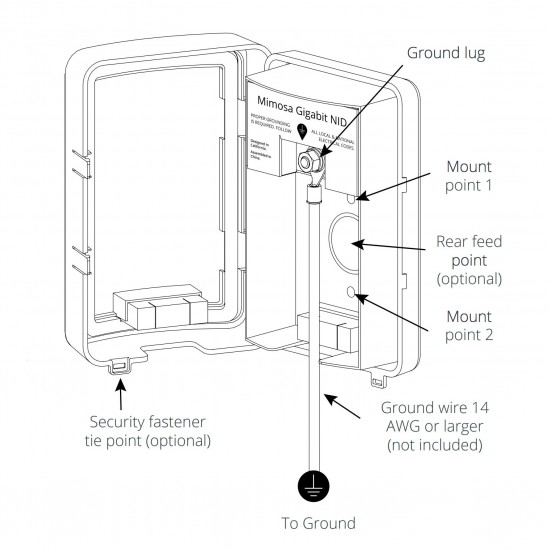 Mimosa Electrostatic Discharge Protection (100-00039)

MIMOSA NETWORKS
The Mimosa Gigabit Network Interface Device (NID) is a sleek and cost-effective surge protector or arrestor. It's designed for exterior wall mounting, providing outdoor technician access, ESD (electrostatic discharge) protection and grounding point for any installation that requires Ethernet cabling. The dust and water resistant design has a foam cable entry seal and a security fastener tie point.
Dimensions: 42 mm x 131 mm x 84 mm (1.6" x 5.1" x 3.3")
Weight: 0.13 kg (4.8 oz)
Data Transfer Rate: Gigabit rated
Connectors: Two (2) RJ-45
Surge Arrestor: GTD (Gas Discharge Tube)
Mounting: Wall mount. Two screw mounting points for secure access to flat surface with optional rear feed point for clean installations.
Operating Temperature: -40 to +55 C
Environmental Protection: IP54 (Dust and Water Intrusion Protection)