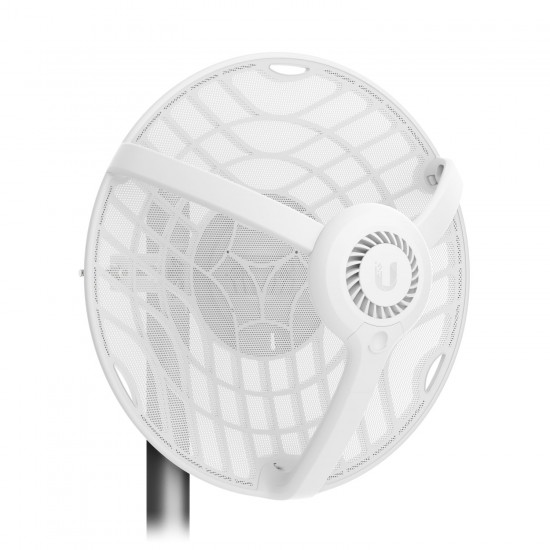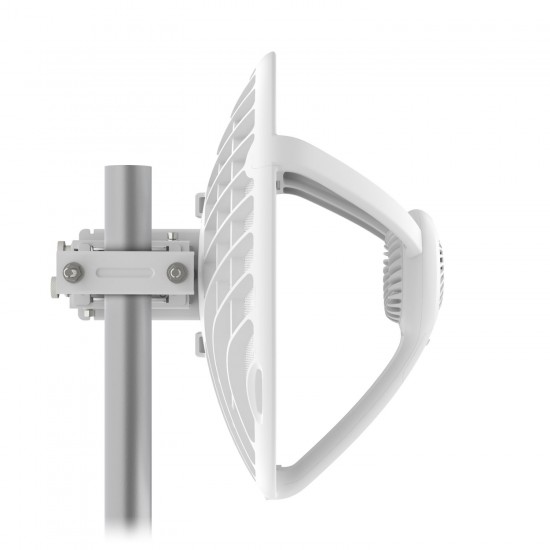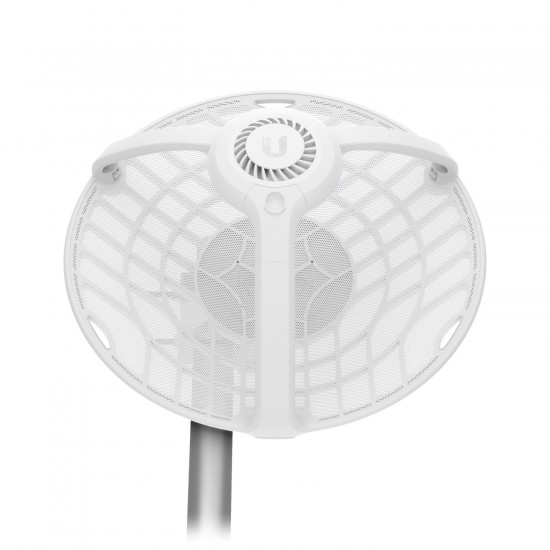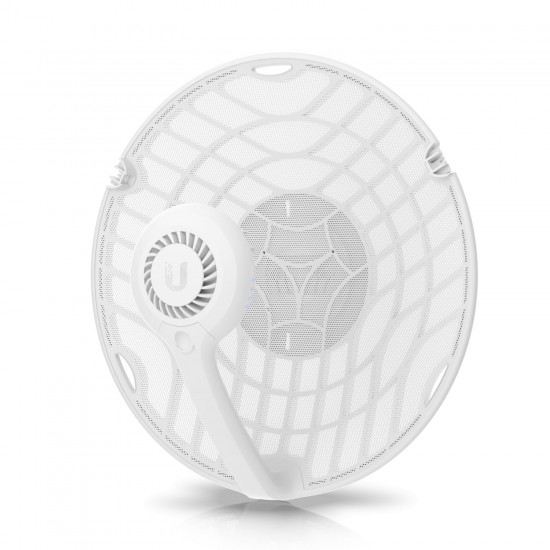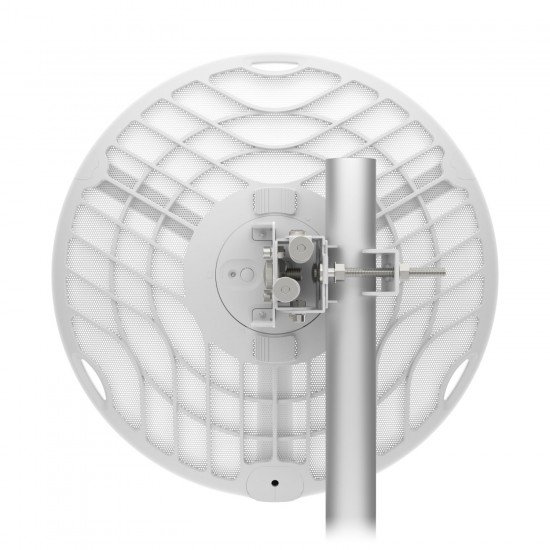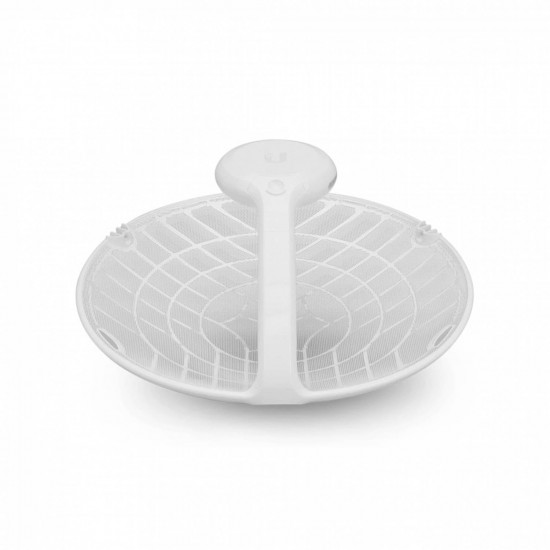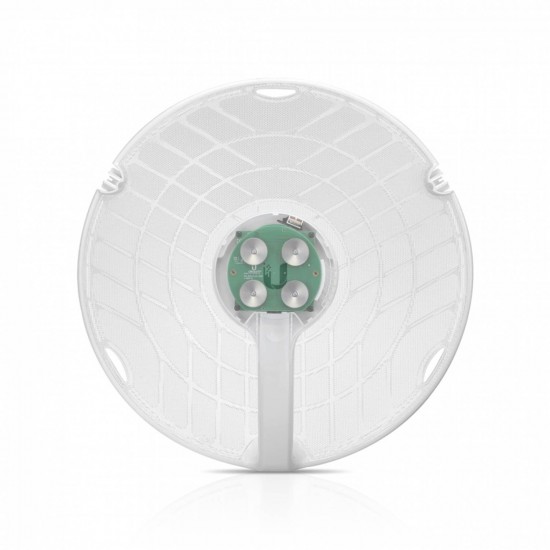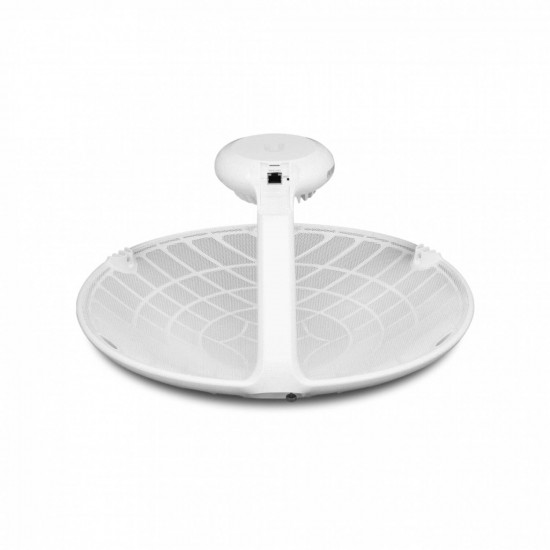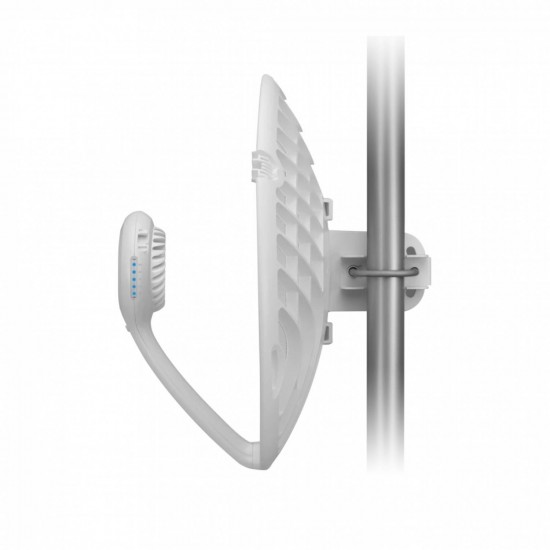 Ubiquiti AirFiber 60 LR

UBIQUITI NETWORKS
airFiber 60 GHz Radio System Featuring Wave Technology with True Duplex Gigabit Performance for PtP Links over 12 km Distances

AF60 LR is a 60GHz radio designed for high-throughput connectivity over an extended range. The airFiber 60 LR features the integrated high-gain dish antenna for high speed, long-range performance Point-to-Point (PtP) links. New WaveTechnology enables incredible long-range performance within the 60GHz spectrum.

Includes a built-in Bluetooth management radio for easy setup.

Features:


- Low-Interference 60 GHz Spectrum




- Integrated GPS




- Long Range, Up to 12 km

- Precision Alignment Mount Included



- link.ui.com

Planning Support




- Quick Setup Using the

*UISP™

App via Bluetooth




*UNMS Controller will change to UISP™ Controller from version 1.3.0 onward.

airFiber 60 LR is a novelty for creating radio bridges, in the frequency range of 60 GHz. It is used as terminal devices in high-speed wireless channels at distances up to 12 km. airFiber opens up new possibilities for telecom operators when connecting remote sites.





The long-range radio bridge between the airFiber 60 LR will wirelessly connect settlements, microdistricts, enterprises, shopping and administrative complexes with the provider. The new 60GHz data transmission technology allows the airFiber 60 LR to achieve speeds and ranges comparable to fiber-optic links, up to 1.8 Gbps in duplex.


The airFiber 60 LR high frequency directional channel is less susceptible to interference due to the rapid attenuation of unwanted signals in the atmosphere at 60 GHz. Simple and quick setup via Bluetooth in the UNMS mobile app. The airFiber 60 LR has a built-in GPS satellite receiver for accurate time synchronization.





The airFiber 60 LR includes an alignment mechanism (fine adjustment of the angle of position) and orientation of the parabolic antenna.

Specifications
ESD/EMP Protection
Air/Contact: ± 24kV
Frequency Range
57,000 - 66,000 MHZ 5180 - 5875 MHZ
Maximum Range:
12 km
Maximum Throughput:
1.8 Gbps
Supported Input Voltage Range
48VDC ± 10%
Memory:
256 MB DDR3
Dimensions:
Ø413 x 360 mm (Ø16.3 x 14.2")
Weight:
Without Mount: 1.5 kg (3.3 lb) With Mount: 2.7 kg (6 lb)
Operating Temperature:
-40 to 60° C (-40 to 140° F)
Operating Humidity:
5 to 95% Noncondensing
Processor Specs:
Quad-Core ARM Cortex A7
Networking Interface:
10/100/1000 Mbps RJ45 Ethernet
Enclosure Characteristics:
Aluminum / UV Stabilized Polycarbonate
Encryption:
WPA2-PSK (AES)
Powering
Power Supply:
48VDC, 0.65A Gigabit PoE Adapter
Power Method:
Passive PoE (Pairs 4, 5+; 7, 8-)
Max power consumption:
18W
Certification & Approvals
Certifications
FCC, IC, CE