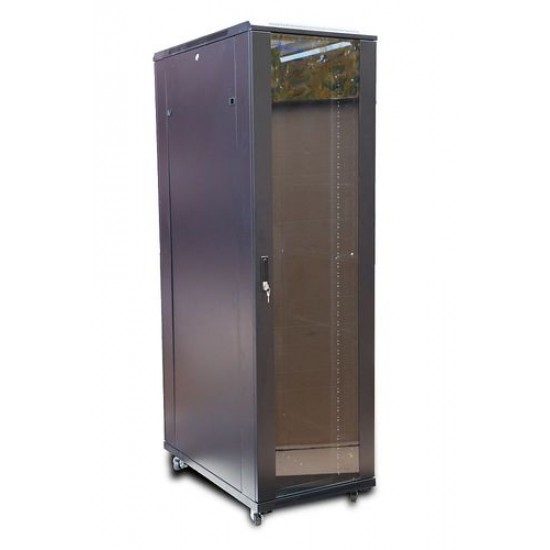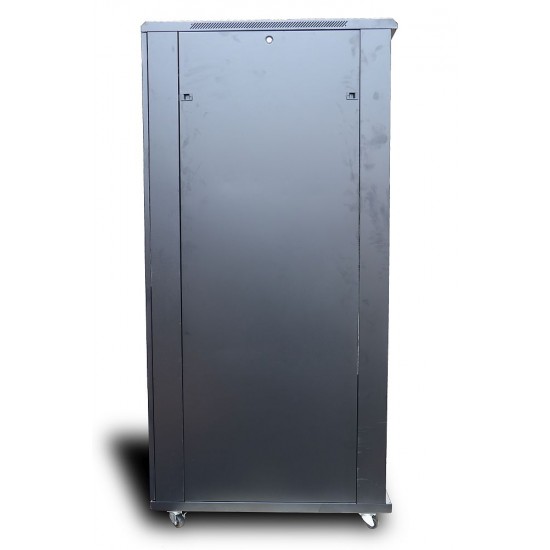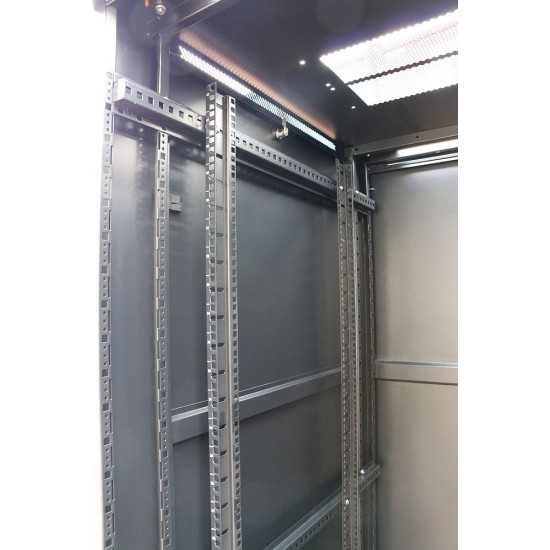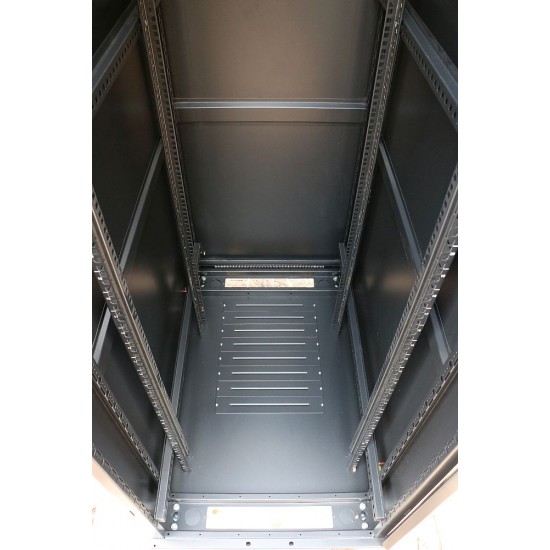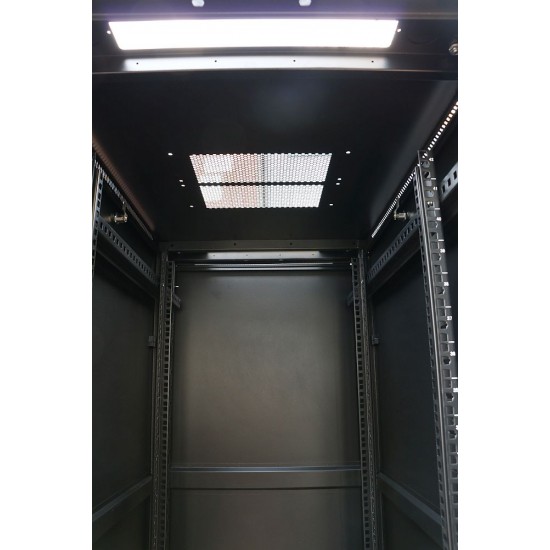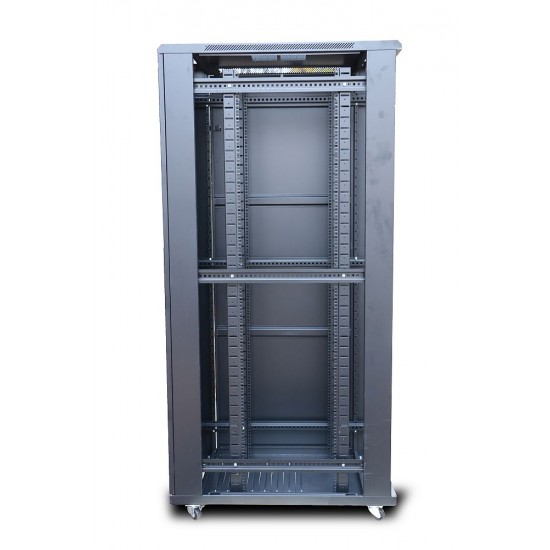 Extralink 42U 600X1000 Standing Rackmount Cabinet Black
EXTRALINK NETWORKS
EXTRALINK 42U Rack Cabinet, 600x1000, Standing
The Extralink rack cabinet is designed for offices, network server rooms and CCTV control rooms. The external walls are made of cold rolled steel sheet, while the front door has a tempered glass pane with the possibility of opening to the left or right side.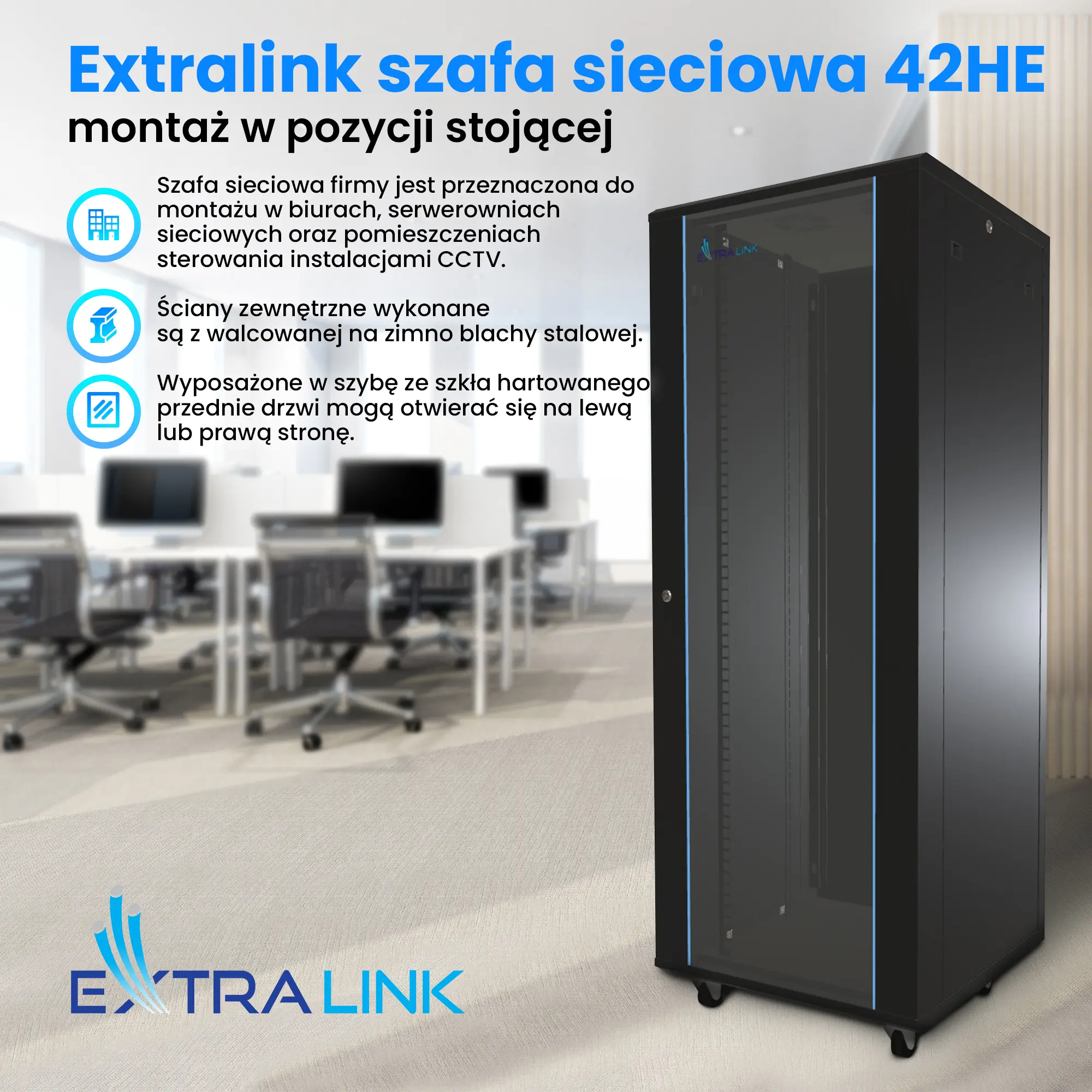 Clearly marked cabinet height
Vertical rails have the appropriate height marking, which is as high as 42U (unit), which provides sufficient space for the installation of many devices for our infrastructure. The total height of the cabinet is 209 cm.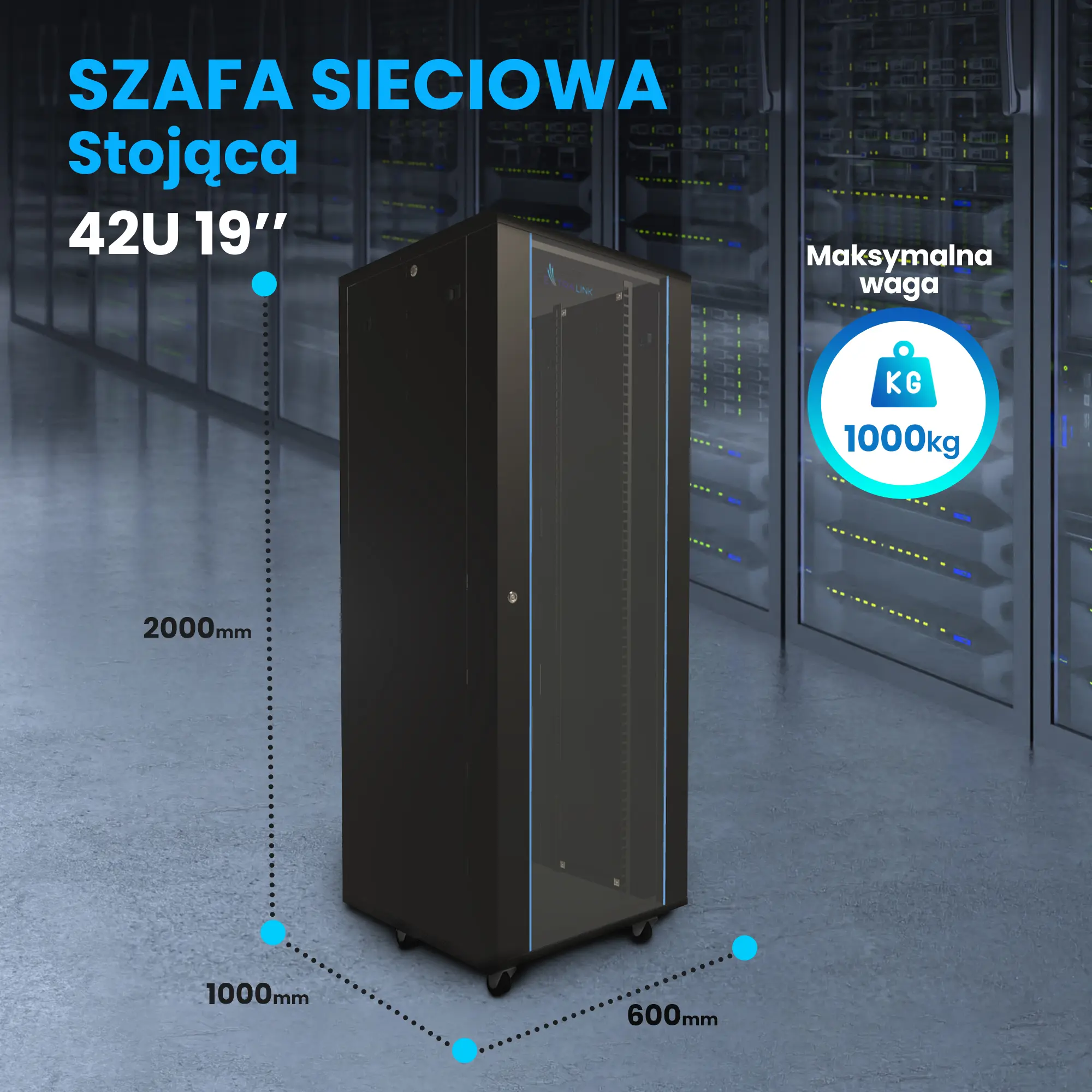 Easy removal of side walls
Snap fasteners on the side walls allow for their disassembly. Locks and keys are included.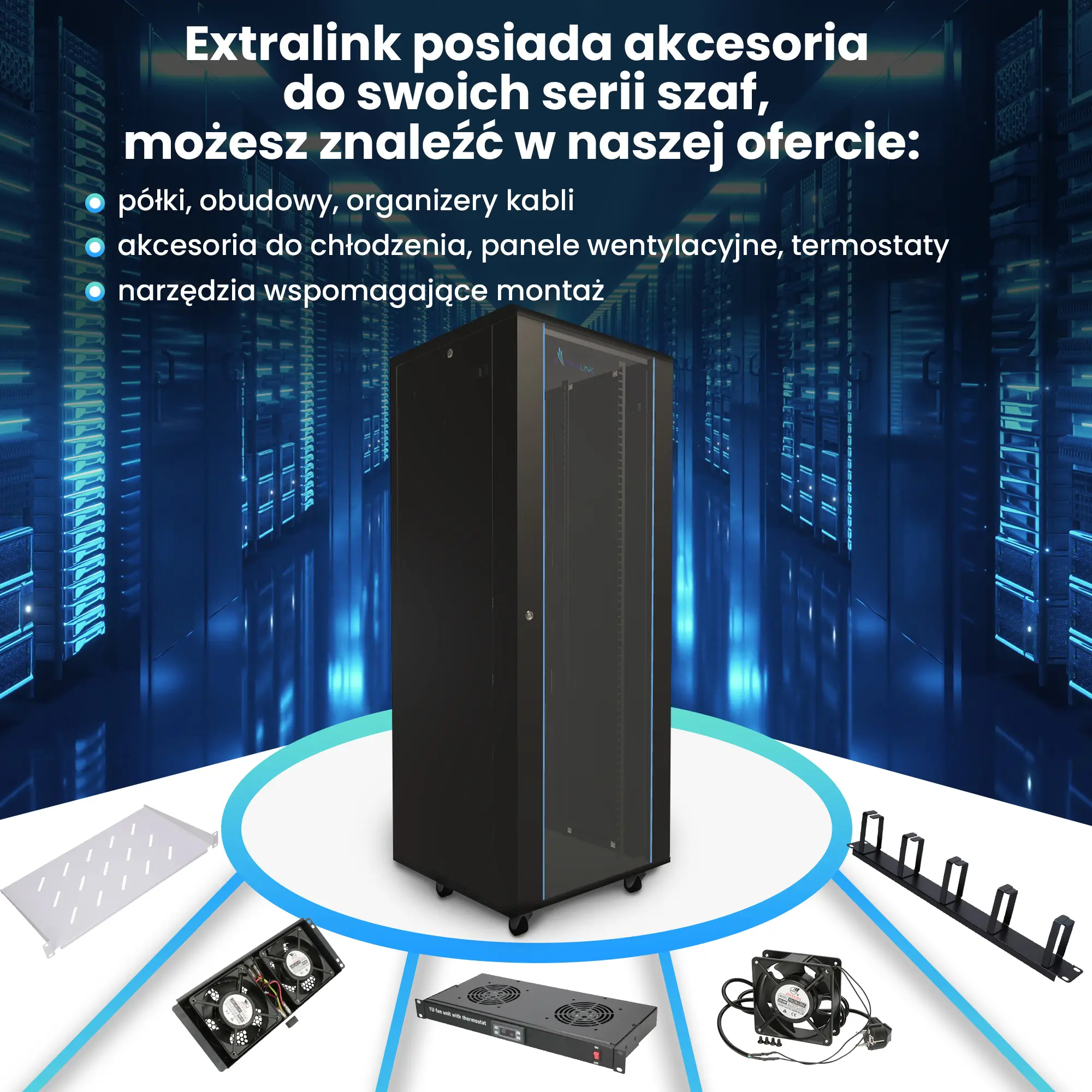 Easy cable routing
The lower panel has as many as 8 conduits to pull out the cables, thus reducing the risk of squeezing or tangling them.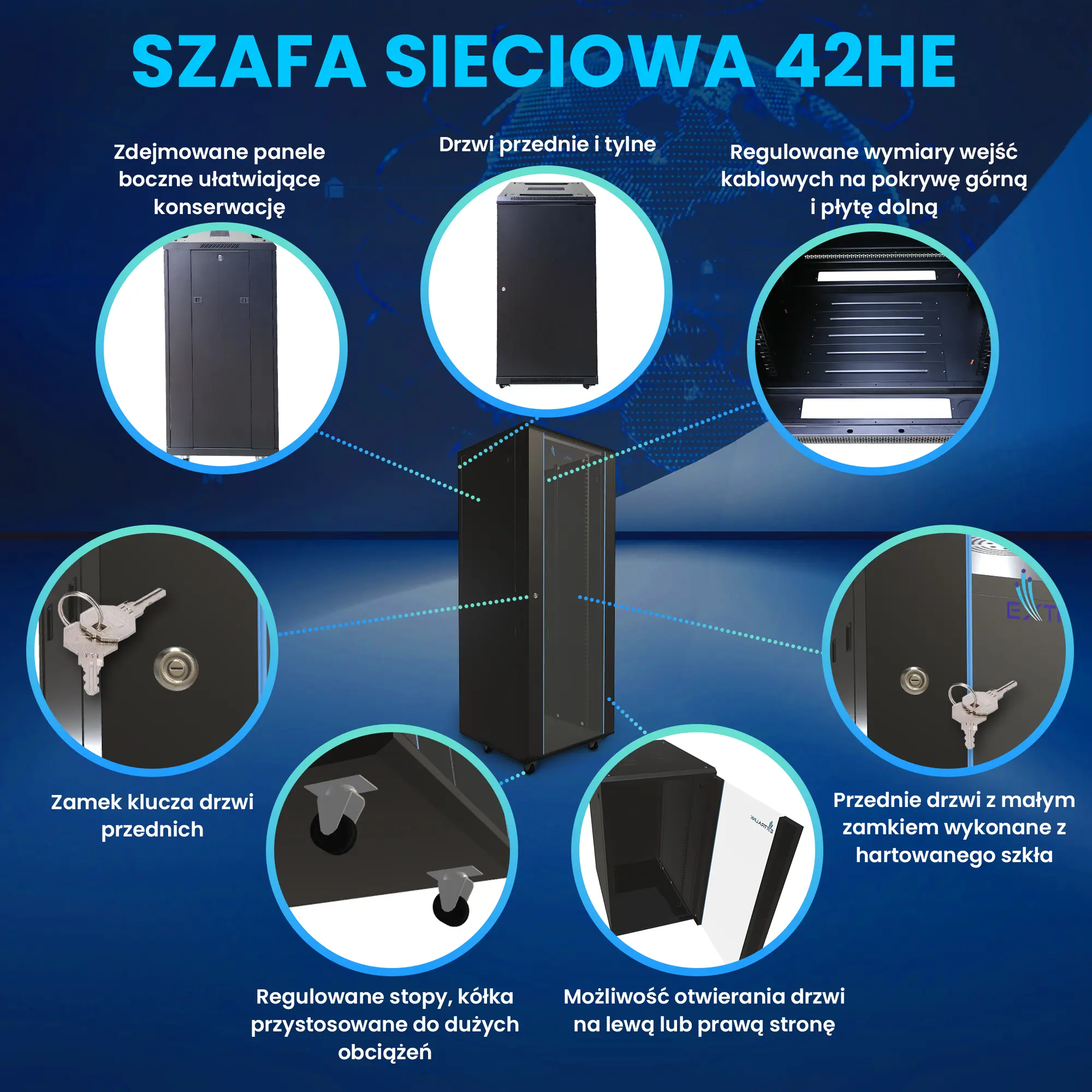 Ceiling with ventilation outlet and additional cable ducts
On the ceiling of the cabinet, apart from the ventilation outlet, there are additional 2 culverts for cable extraction.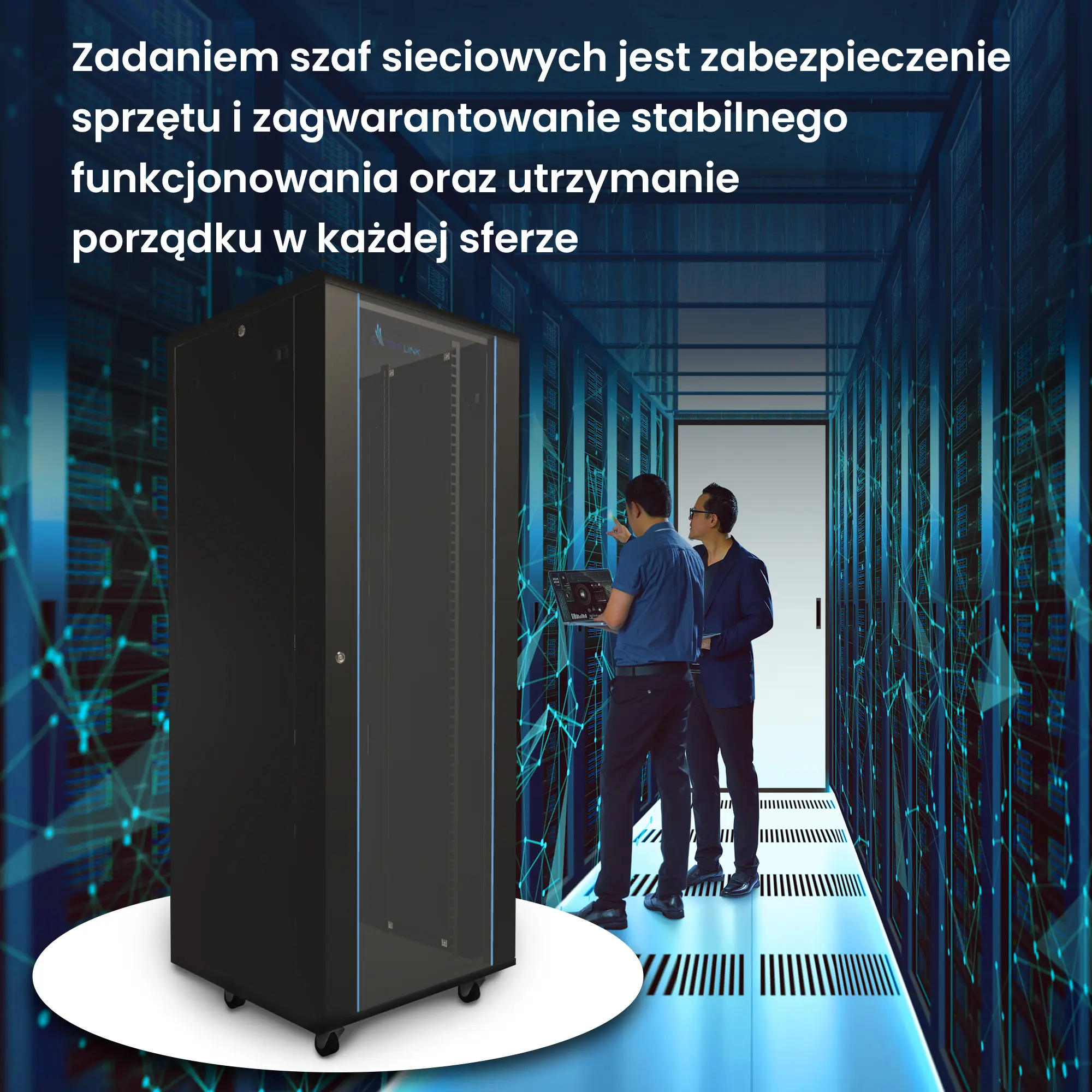 Features
Front and rear doors

Tempered glass front door with small lock

Reversible right or left hand door

Excellent design, precise dimensions, careful workmanship

Adjustable feet and heavy duty casters are available simultaneously

Cable entry for top cover and bottom plate with adjustable dimensions

Efficient and reliable body connection with the baying kit

Removable side panels for easy maintenance