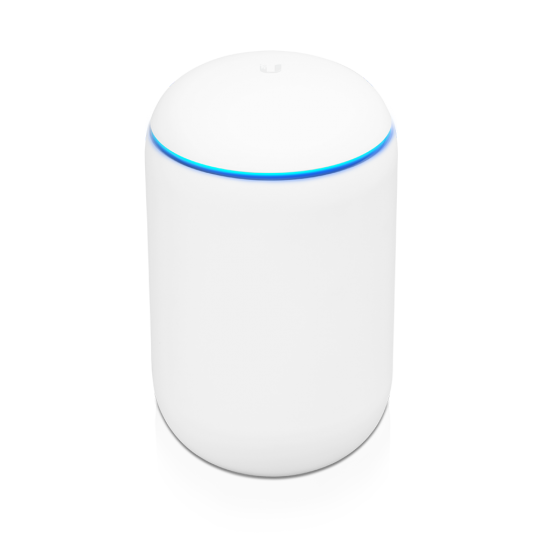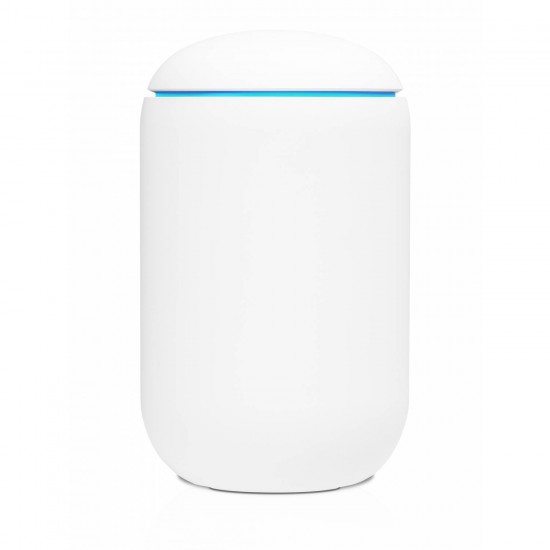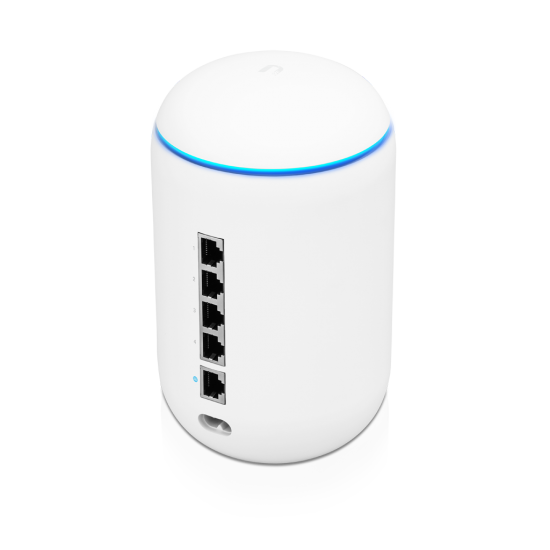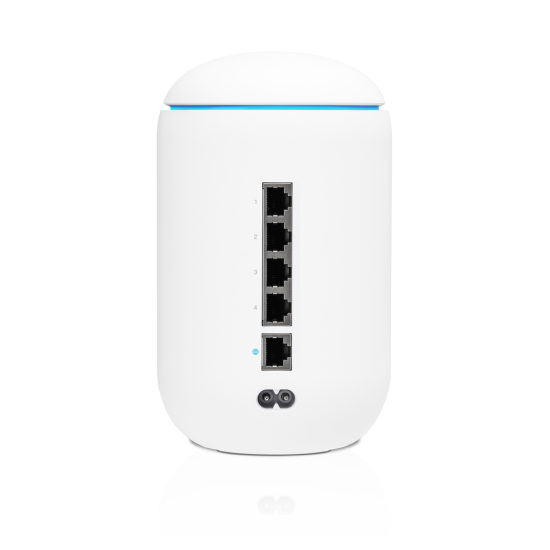 Ubiquiti UniFi Dream Machine (UDM)

UBIQUITI NETWORKS
UniFi Dream Machine (UDM) is the easiest way to introduce UniFi at home and in enterprises. UDM includes everything you need for a small wired or Wi-Fi network. It is easy to use and still offers all the benefits of UniFi for home and business.
Dream Machine combines a WiFi router and a gigabit switch for both home and business use. It has a built-in 4-port Gigabit Ethernet switch, an advanced security gateway with IDS / IPS and DPI, works in high-density environments and can be deployed / scaled with UniFi access points to almost any size.
UniFi designed Dream Machine as a universal router that combines dual-band WiFi 802.11ac and a 4-port Gigabit Ethernet switch. The integrated switch makes it a reliable choice for both smart home users and IT administrators working in enterprise networks.
Dream Machine also has an advanced security gateway and built-in Cloud Key for easy network planning, network traffic management and much more.
Features UniFi Dream Machine:
• High Performance Dual Band 802.11ac 4x4 Wave 2 AP

• Combines a 4x4 enterprise hotspot, security gateway, cloud key, and gigabit switch in one device for enterprise-class performance.

• UDM provides the necessary high-performance Wi-Fi and fits into high-density environments as part of the entire corporate network.

• UDM offers advanced firewall policies and ongoing threat management to operate as an intrusion prevention system (IPS) and an intrusion detection system (IDS).

• The UniFi network controller can provide UniFi devices, map networks, and quickly manage system traffic.

• UDM provides a managed 4-port gigabit switch, making it easy to add network attached storage or wired client devices.

• Centralized management software has a graphical user interface that offers easy setup and convenient management.

Specifications UniFi Dream Machine:

HIGH PERFORMANCE ANTENNA - 802.11ac Wave 2 4 × 4 MU-MIMO for 5 GHz and 802.11n for 2.4 GHz
CPU - 1.7 GHz ARM Cortex-A57 Quad-Core
- ADVANCED SECURITY - Threat Management with IDS / IPS and DPI
- ETHERNET ports - 5 GbE ports: 1 WAN and 4 LAN
- VLAN SUPPORT - Security and traffic management
- SECURE COMMUNICATIONS - VPN server
- QOS - Enterprise VoIP

Specifications
10/100/1000 Ethernet-порты
5
CPU frequency:
1.7 GHz
CPU:
Arm Cortex‑A57 Quad‑Core at 1.7 GHz
RAM:
2 GB
Dimensions:
16 GB
Operating Temperature:
‑10C to 45° C (14 to 113° F)
CPU core count:
4
Storage type:
FLASH
Number of PoE-out ports:
5
Wireless
Wireless Band:
2.4 GHz/5 GHz
Wireless 2.4GHz transmission speed:
up to 300Mbps
Wireless 2.4 GHz Number of chains:
802.11b/g/n
Powering
Power Method:
AC Power Cord
Max power consumption:
26 W