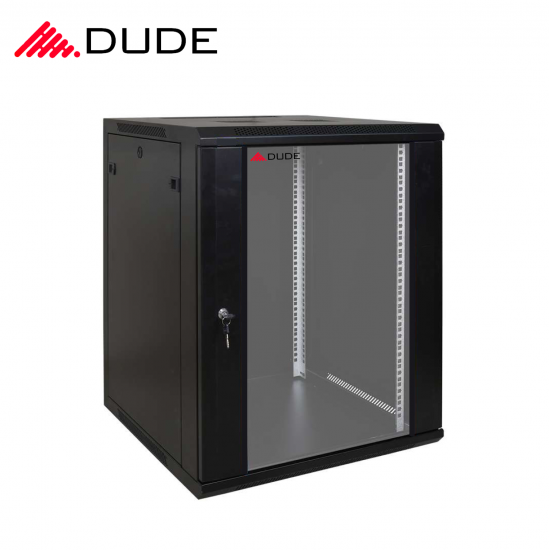 New
DUDE 15U 600x450 Wall-Mounted Rackmount Cabinet (WS3-6415)

DUDE
DUDE 15U 600x450 Wall Mount Cabinet is a high quality wall mount cabinet rack for organizing your network with 100 kg maximal static load. With a modern design, the cabinet is designed for indoor installation and use. In the standard configuration, the cabinet is equipped with: a rear wall, front and rear mounting profiles and two cable entries at the top and bottom. Easy access to the installed equipment is organized by removable side panels. Natural (passive) ventilation is perfectly thought out in the cabinet, due to perforation in the cabinet body and on the front door. And also, constructively, the installation of active ventilation is provided. Four 19" mounting L - profiles, have a unit (U) marking in accordance with DIN 414191, the installation depth of the rails may vary depending on the installed equipment.
DUDE is a professional manufacturer specialized in server rack, network rack, outdoor cabiner, wall cabinet, all kind of power distribution Unit(PDU) and other communication products.
DUDE gives top priority to our quality. All products pass strict multi inspection process which gives customers multi guarantee. Varied and innovative design to help our customers.
General description:
- Steel with assistant profile unassembled structure
- Single section, compatible with 19'' standard equipment
- 5 mm tempered glass front door with over 180 turning degree
- Cable entry on the top and bottom
- L-shaped mounting profile, easy to adjustable on the mounting rail
- Fan cutout on the top, easy to install fan
- Various accessories for option
- Removable side panel, easy to install and lock optional
- Back panel with 4 mounting holes, easy to fix on the wall
- Installing back panel, easy to fix on the wall
Main Structure: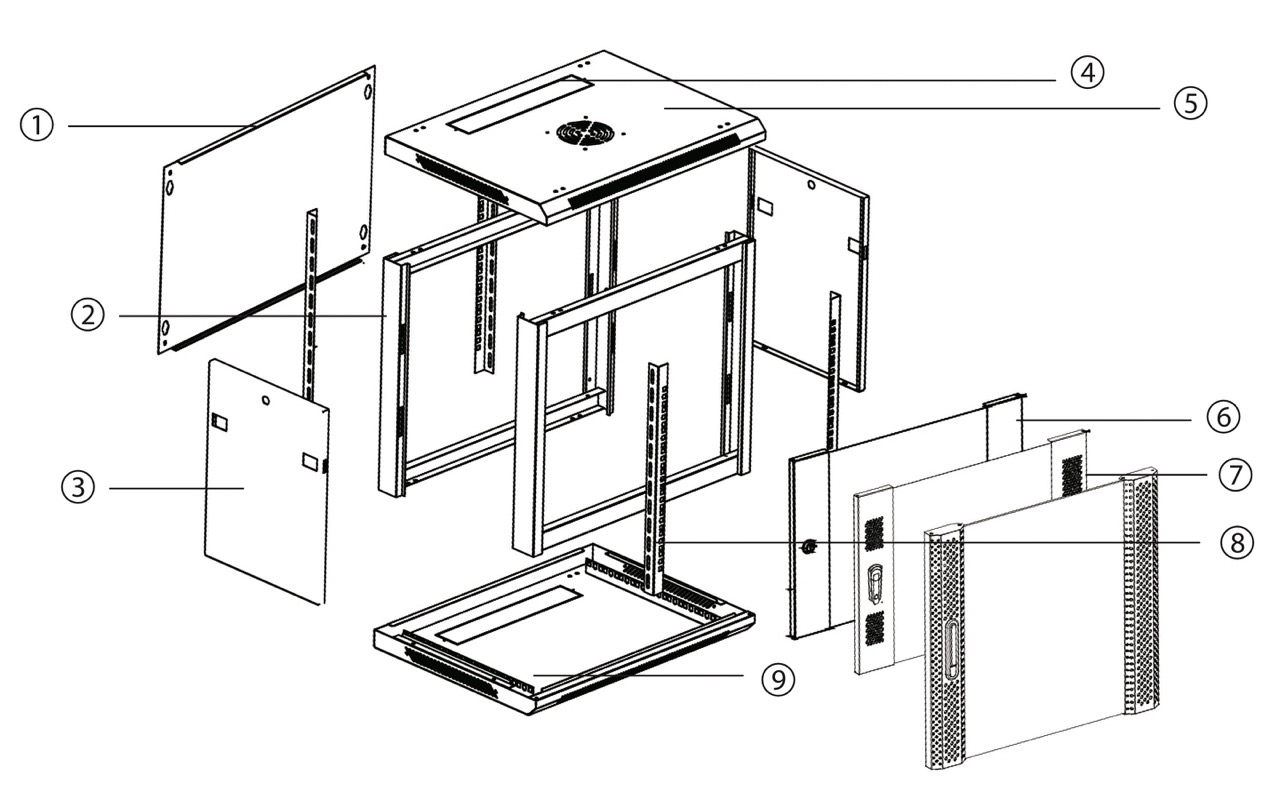 1.Installing backboard
2. Frame
3. Side panel
4. Cable entry plate
5. Top
6. Tempered glass front door
7. Tempered glass front door vented border
8. Mounting profile (L-shaped)

9. Bottom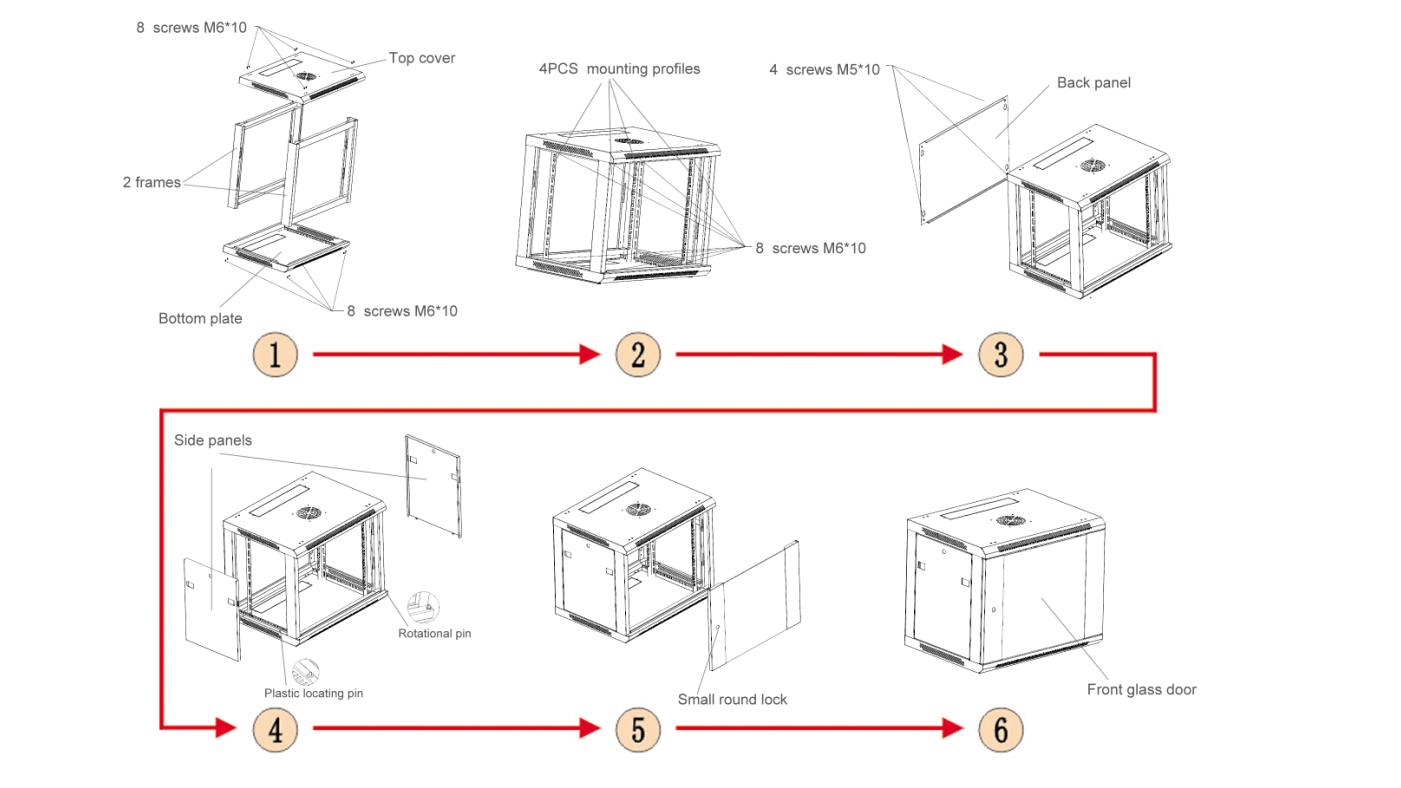 Specifications
Degree of protection
IP20
Loading Capacity
100 kq
Material:
SPCC quality cold rolled steel Thickness: 1.2mmTempered glass Thickness:5mm
Size
4U 600x450
Standards:
Comply with ANS/EIA RS-310-D,IEC297-2,DIN41491,PART1,DIN41491,PART7,ETSI Standard;