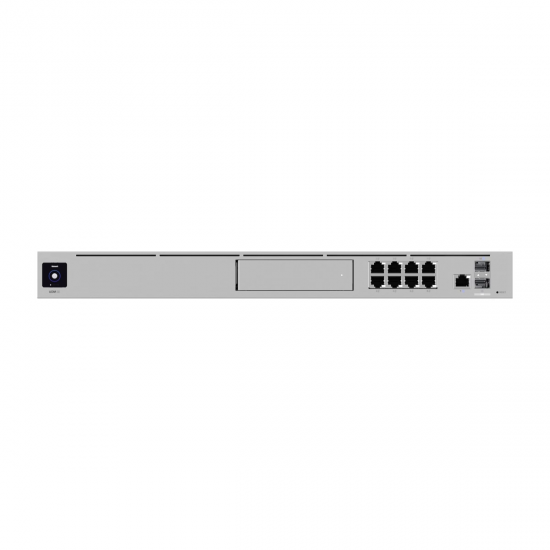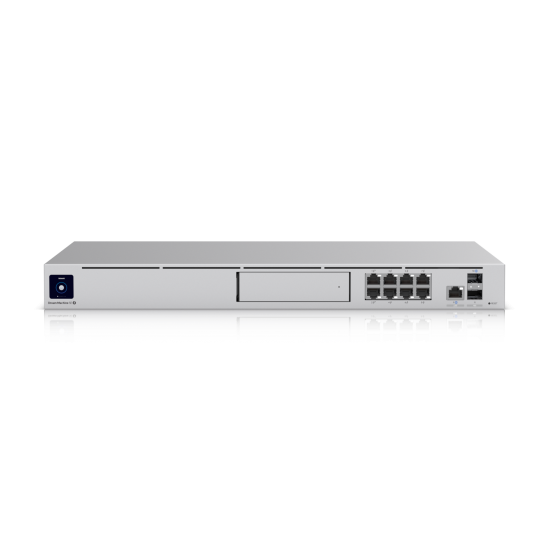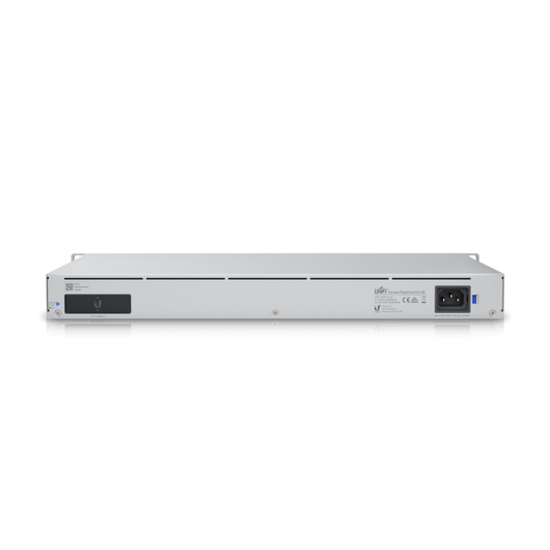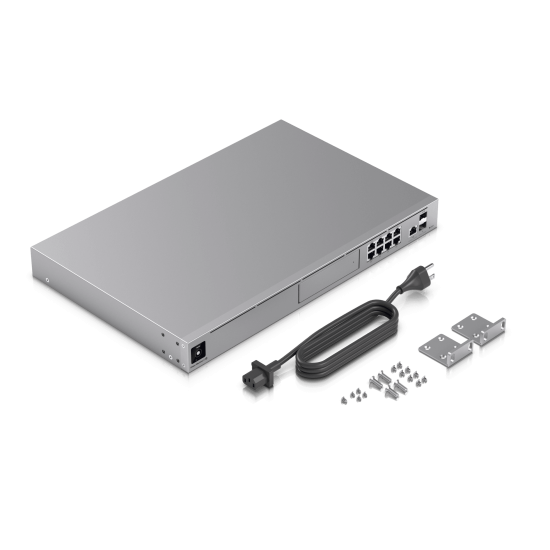 New




Ubiquiti UniFi Dream Machine Special Edition (UDM-SE)

UBIQUITI NETWORKS
Streamline your small to medium business network with the UniFi Dream Machine Special Edition. This enterprise-class network device combines a dual-WAN router, security gateway, PoE-compliant network switch, and network video recorder (NVR) into a single 1 RU rack system.

Featuring both 2.5G Ethernet and 10G SFP+ fiber WAN ports, the UniFi Dream Machine Special Edition is designed to help business owners manage and scale their network connections. Its integrated security gateway offers customizable internet threat filtration and traffic identification with a 3.5 Gb/s max throughput rate. In addition to having a 10G SFP+ fiber LAN port, the built-in 8-port managed network switch includes six 15W RJ45 Ethernet ports alongside two 30W ports to deliver power and data to IP cameras and other PoE-compatible devices. Surveillance recordings may be stored on the integrated 128GB solid-state drive, and you can install a separately purchased 3.5" hard drive to increase storage capacity. You can manage your network from the UniFi OS console.
Includes full UniFi application suite for device management
3.5+ Gbps routing
Integrated 8-port PoE/PoE+ switch
(1) 10G SFP+, (8) GbE RJ45 LAN ports including (2) PoE+, and (6) PoE
(1) 10G SFP+, (1) 2.5 GbE RJ45 WAN ports
1.3" touchscreen
128 GB SSD & 3.5" HDD bay
UniFi Dream Machine Pro SE is an updated version of a multifunctional server designed to manage any UniFi equipment within wireless networks and video surveillance devices of the series. Combines everything you need to deploy a scalable UniFi system in an office, hotel, store, cottage, apartment, or enterprise. UniFi Dream Machine Pro SE can replace UniFi Security Gateway Pro, UniFi Cloud Key Gen2, UniFi Switch 8, UniFi Protect Network Video Recorder. The UniFi Dream Machine Pro SE is a powerful all-in-one server that integrates a router, switch and NVR. The operating system UniFi OS makes UniFi Dream Machine Pro SE the control center for network, video surveillance, access control system, telephony. UniFi Dream Machine Pro SE is a cost-effective solution that takes up minimal space in a server rack.
The main difference is the upgrade to 2.5 Gb Ethernet, which provides improved connectivity. Although the device still has eight Gigabit Ethernet ports, in the SE version they are equipped with PoE support to supply power up to 130 watts to connected cameras or access points. The throughput of the UniFi Dream Machine Pro SE is significantly higher than that of the UniFi Security Gateway Pro. Quad-core processor Quad ARM Cortex-A57 Core at 1.7 GHz and 4GB of DDR4 RAM gives you enough headroom to increase network capacity. Two high-speed UniFi Dream Machine Pro SE SFP+ ports provide Internet access and intranet communication at speeds up to 10 gigabits. UniFi Dream Machine Pro SE supports all necessary network security features, including firewall, VPN, threat detection and prevention, geographic filtering.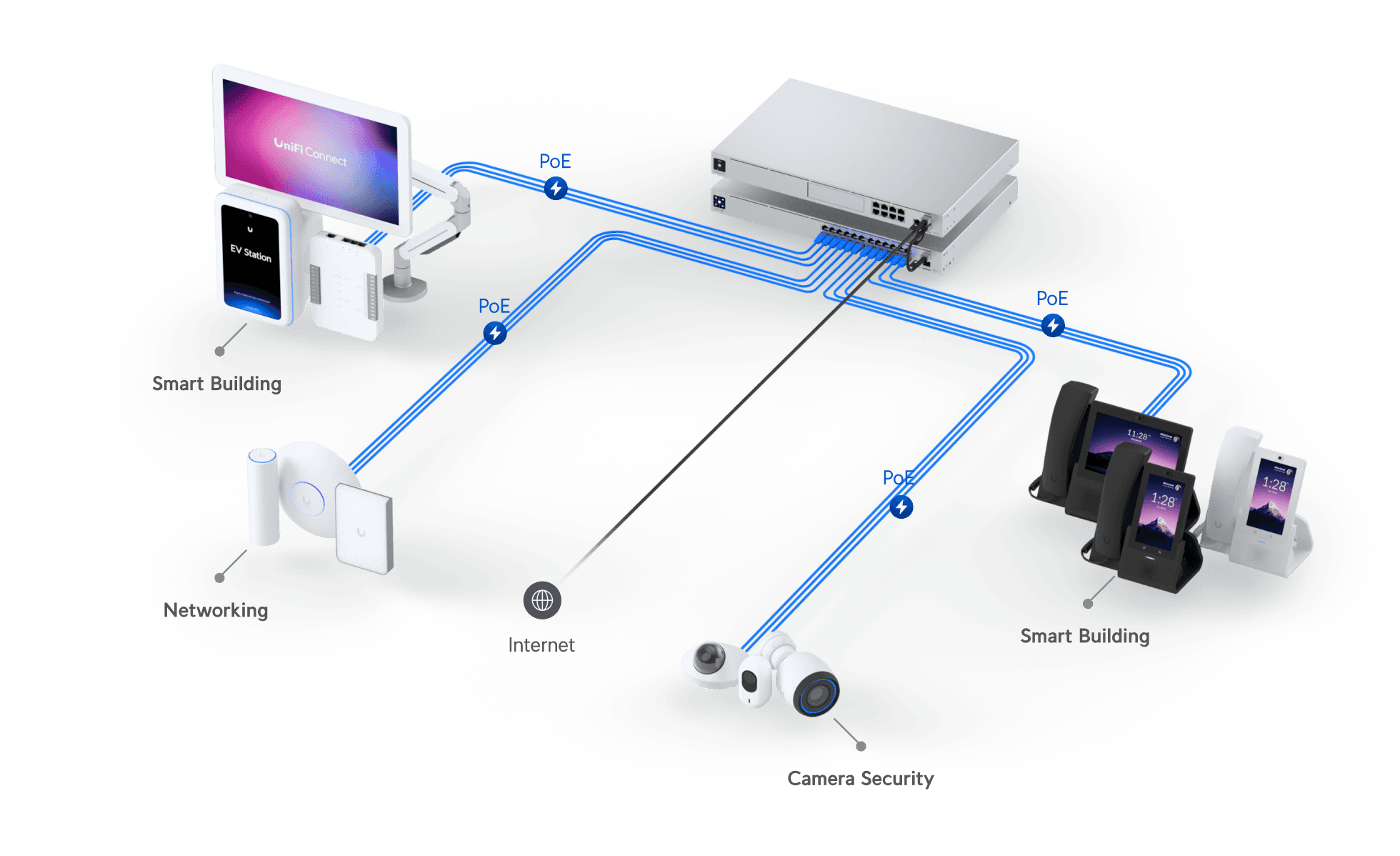 The UniFi OS operating system integrates UniFi system management tools. Network Controller, Protect Controller, Access Controller allow you to centrally configure and manage the interaction of the local network, video surveillance and access control systems. At the moment, the UniFi Talk IP telephony management controller is in the testing phase and will soon be available for installation on the UniFi Dream Machine Pro SE. All UniFi devices are configured through one common interface.
Setting up UniFi Dream Machine Pro SE in an intuitive graphical interface of a WEB browser, or through a mobile application via Bluetooth, is easy and does not require special skills. UniFi Dream Machine Pro SE greatly simplifies the deployment and scaling of a UniFi system, new switches, access points, cameras are detected automatically in Plug-and-Play mode.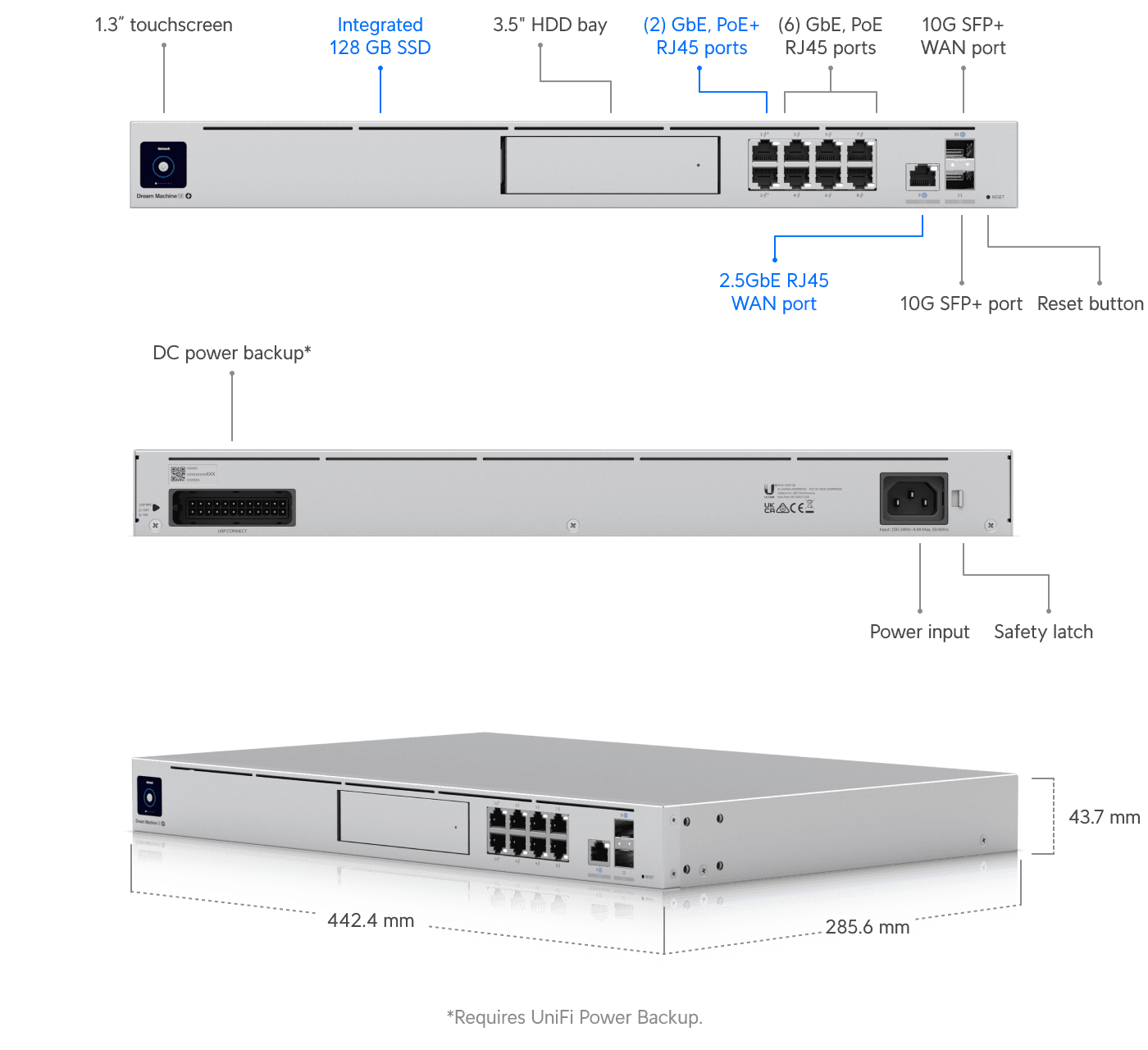 For use as a DVR, it has a built-in 128 GB SSD storage, which can be expanded by installing an additional hard drive, there is an installation tray on the front panel of the UniFi Dream Machine Pro SE. The 1.3" touchscreen display provides diagnostic information about the main parameters and the status of the device. A connector for connecting a backup power supply ensures uninterrupted operation in the event of an accident.
Specifications
Buttons
Factory reset
ESD/EMP Protection
Air: ± 15kV, contact: ± 8kV
Management interface
Ethernet Bluetooth
Processor
Quad-core ARM® Cortex ® -A57 at 1.7 GHz
Supported Input Voltage Range
100—240V AC
Dimensions:
442.4 x 43.7 x 285.6 mm (17.4 x 1.7 x 11.2")
Weight:
4.95 kg (10.9 lb)
Operating Temperature:
10 to 40° C (14 to 104° F)
Operating Humidity:
5 to 95% noncondensing
Networking Interface:
(8) LAN: GbE RJ45 ports (1) WAN: 2.5 GbE RJ45 port
Fiber
SFP+ ports:
(1) LAN: 10G SFP+ (1) WAN: 10G SFP+
Powering
Max. PoE Wattage per Port by PSE
PoE: 15.4W PoE+: 30W
PoE Interfaces
(6) PoE (Pair A 1, 2+; 3, 6-) (2) PoE+ (Pair A 1, 2+; 3, 6-)
Power Supply:
AC/DC, internal, 240W
Power Method:
(1) Universal AC input, 100—240V AC, 4.4A Max., 50/60 Hz (1) USP-RPS DC input, 52V DC, 3.94A
Certification & Approvals
Certifications
CE, FCC, IC