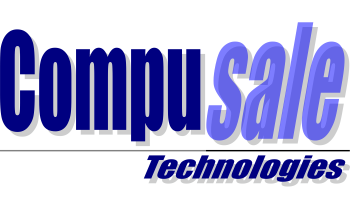 Compusale Technologies llc is one of the fastest growing telecommunications companies in the region selling, installing and programming network equipment and video surveillance systems. The company was founded in 2002. Since 2014, Compusale Technologies, as a rebranding company, has been successfully engaged in the creation of wired and wireless networks, the sale and installation of routing antennas, routers, communications, cables and security monitoring systems. Today Compusale Technologies llc is the leading company in the sales of network equipment and video surveillance systems in the country. With the help of our equipment, a large number of many kilometers of wireless bridges were built to remote areas where high-speed Internet access was out of the question.
Our company cooperates with more than one hundred large state and commercial organizations, including small and medium-sized businesses, we supply telecommunications equipment to large corporate clients, providers of all Azerbaijan importance and the public sector. We bring new brands to the country at the best prices for our customers, we provide more than a thousand network products in the range of equipment, which is the leader in network equipment. Compusale Technologies LLC has a formal partnership with Ubiquiti Networks, MikroTik Networks, TOTOLINK Networks, Mimosa Networks, Cambium Networks, Extralink, Teltonika, RF Elements, Wispen, Sopto, Hunka Kablo, Snom, 3CX. In this regard, the company has created an International Regional Service Center for these companies in the country.

Ubiquiti Networks is an American technology company founded in 2005 in San Jose, California. Ubiquiti manufactures wireless data products for enterprises and wireless broadband providers with a focus on low-maintenance and emerging markets.
MikroTik Networks is a Latvian manufacturer of network equipment. The company develops and markets wired and wireless networking equipment, in particular routers, network switches, access points, as well as software - operating systems and auxiliary software. The company was founded in 1996 with the aim of selling equipment to emerging markets.

DUDE is a brand offering high quality server rack, network rack, outdoor cabinet, wall cabinet, all kind of power distribution Unit(PDU), fiber optic cables (FTTH, ADSS) and and other network products.
DUDE products are used in the construction of urban and suburban infrastructure of fiber-optic communication lines using FTTH technology. The creation of new networks or the development of existing ones based on fiber optics can become extremely simple. DUDE provides professional and comprehensive solutions for fiber optic networks, ranging from advanced OLT termination devices, through ONU client devices, drop cables (FTTH, ADSS), distribution boxes, transceivers, multiplexers, splitters, connectors, and ending with PON network accessories, such as: patch cords, pigtails, adapters, splitters, anchor clips and patch panels. DUDE also offers a wide range of server and network cabinets - reliable, convenient and flexible in use. Server and network cabinets are built on a modular basis and can be used to solve a wide range of tasks.
TOTOLINK Networks - offering innovative products in markets of 50 countries - from Asia and the Middle East to South America. TOTOLINK Networks manufactures and develops a complete range of networking products, consisting of routers, adapters, switches and many other wired and wireless devices for home and office use. ...
Mimosa Networks is a new developer of wireless solutions in the global telecommunications market that provide the highest speed at the level of fiber-optic networks, as well as help bypass modern Wi-Fi restrictions. The main focus of the company is developing wireless access points with maximum bandwidth and load, supporting connection of over 250 concurrent clients and managed from the cloud. Network performance is significantly increased. Wireless devices enable users to build high-performance Wi-Fi networks and compete with traditional wired networks.

Cambium Networks is an American technology company based in California. Cambium Networks manufactures wireless broadband data transmission systems and networking equipment for emerging markets including organizations and ISPs built for PTP and PTMP communications systems.

Extralink is a brand offering a wide range of devices and networking accessories. The offer is addressed not only to large network service providers, but also to home users of network equipment who want to expand their knowledge of the work of computer networks. The creation of new networks or the development of existing ones based on fiber-optic communication can become extremely simple. Extralink offers professional and complete solutions for fiber optic networks ranging from advanced OLT endpoints, through ONU client devices, cables, SFP modules, pole boxes, fiber optic splicers, to PON network accessories such as: patchcords, pigtails, adapters, splitters, anchor clamps and patch panels.

Founded in 2008 in Edmonton, Canada, as a manufacturer of broadband antennas and accessories for the fixed wireless internet provider market, KP got its start by developing a reflector dish antenna for the Motorola Canopy line that outperformed the existing models on the market in all key performance areas.
KP was then selected as the OEM reflector dish manufacturer for the Cambium Canopy line, which was our first step to making a variety of antennas that continue to exceed industry standards. Since then, we have focused on developing and perfecting our antennas to include industry-leading single and dual frequency sectors, omnis, yagis, and panels that operate from 200 MHz to 6 GHz.


Teltonika is a leading European manufacturer of satellite monitoring equipment with over 1,200,000 GPS trackers sold in 2018. Combining advanced technologies, know-how, years of experience in design and also having its own production in Europe, Teltonika provides a wide range of solutions: from fleet management and security to insurance telematics and car sharing. Teltonika offers high-tech solutions based on M2M technologies, manufactures terminals and devices GPS / GLONASS monitoring, personal GPS trackers, IP cameras and video monitoring tools. Teltonika is more than just a solution, Teltonika is about innovation, inspiration, training and reliable partnerships.

RF Elements is an independent European company based in Slovakia. The main specialization of the company is the production of WiFi antennas (omnidirectional, built-in, sector, narrow-beam), Mikrotik and Ubiquiti access point mounts, protective covers for Rocket M outdoor access points, and protected all-weather cases for network cards. If unified mounts for access points are made, then only from high-quality UV-resistant plastic. All RF Elements products are designed to work even in the harsh Siberian conditions, and temperatures down to -60 ° are not an obstacle. The convenience of assembling products is at such a high level that it is not always necessary to even resort to assembly instructions.

Sopto, (the full legal name of the Shenzhen Science and Technology Company "Sopto", abbreviated "Sopto") was founded in 2010 and is located in Shenzhen, Guangdong Province, China.
We offer integrated communication solutions and serve foreign operators. We have GPON / EPON equipment, fiber transceiver, media converter, cable, PLC splitter, patch cord, and ODN products. With our experience in the ICT sector and continuous customer-focused innovation, we will provide customers with more competitive solutions and professional engineering services.
Sopto will be your best partner for high quality fiber networking solutions.

HÜNKA KABLO is proud to share its 25 years of knowledge in the sector, as well as its knowledge and experience of over 10 years of manufacturing, with you, our valued customers. Our company, which has experienced cable manufacturing staff since its inception, produces large-scale products such as coaxial cables, camera cables, signal cables, communication cables, FE180 flame retardant cables, signal and control cables.
Hünka Kablo is a trademark of the Hündür Group.