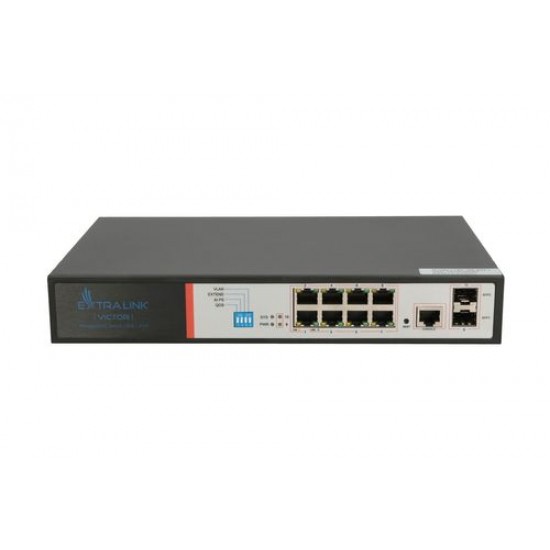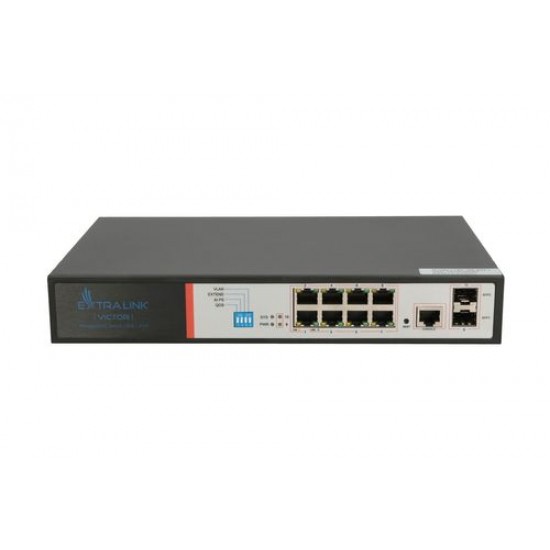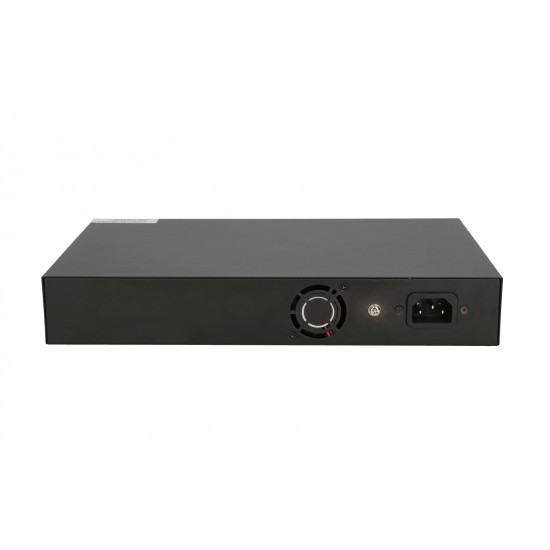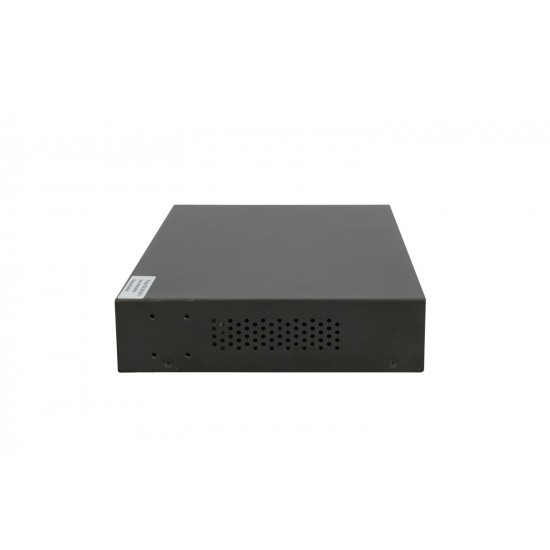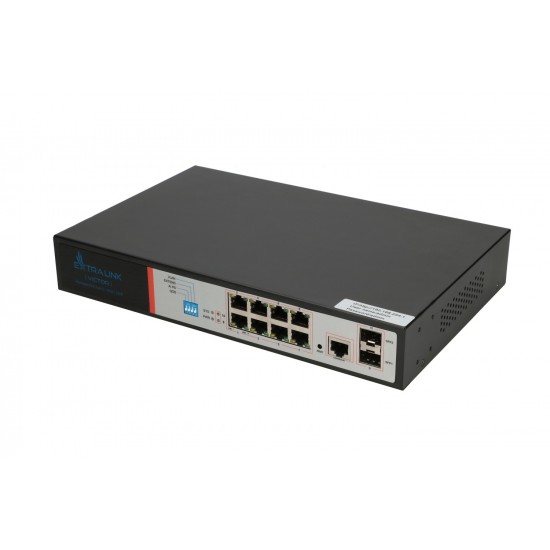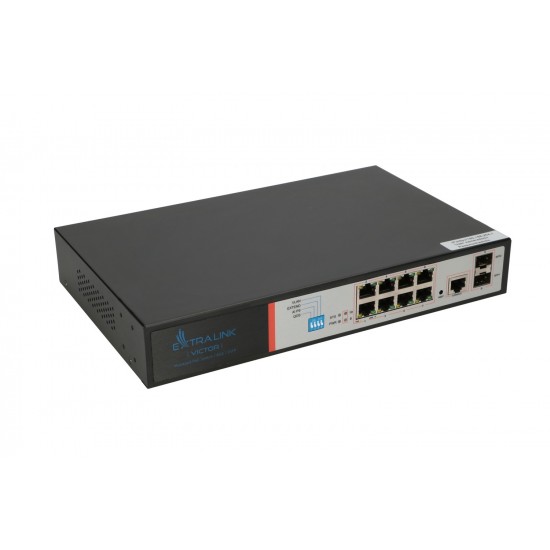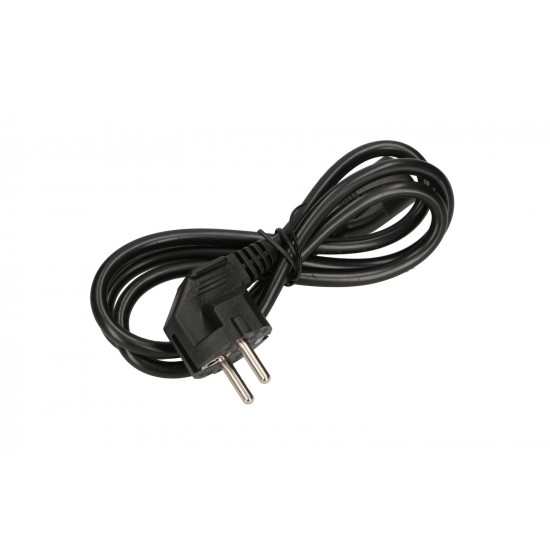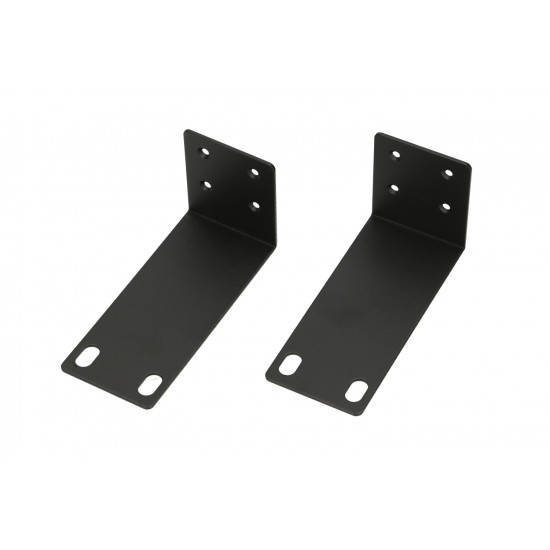 EXTRALINK VICTOR EX-2500G-10MPS FULL GIGABIT MANAGED POE SWITCH 8X 10/100 / 1000M TX with POE AT / AF 48V, 1 CONSOLE PORT, 2X GE SFP, 150W
EXTRALINK NETWORKS
Extralink Victor - multi-purpose PoE switch
VICTOR is a managed PoE switch, ideal for powering WIFI AP, IP cameras, WIFI bridges, IP phones and other types of network devices. The product has 8 Gigabit PoE ports and 2 uplink SFP ports, complete security mechanisms, improved ACL/QoS functions and rich VLAN capabilities. It is easy to manage and meets user requirements for high level of security.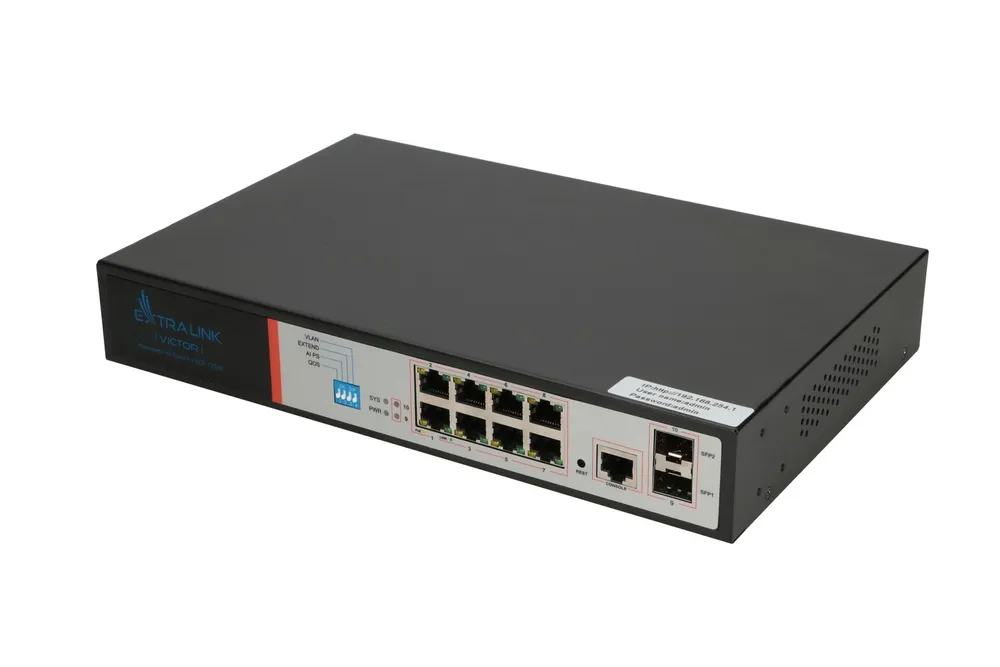 Main features of the VICTOR switch:
Ports -1-8 supports PoE power supply up to 250 meters (recommended cat 5e, 6 or higher mains cable)

Support for isolation of ports from each other with a VLAN switch, which can effectively stop network storms, improve network performance. VLANs can also be configured as needed via WebUI

Supports IEEE 802.3af/at, automatically detects and identifies and powers IEEE 802.3af/at compliant devices

Auto MDI/MDIX support

Power circuit protection, protects devices connected to the switch

Support for energy saving in unused ports

All ports have the ability to set the link speed

Easy to use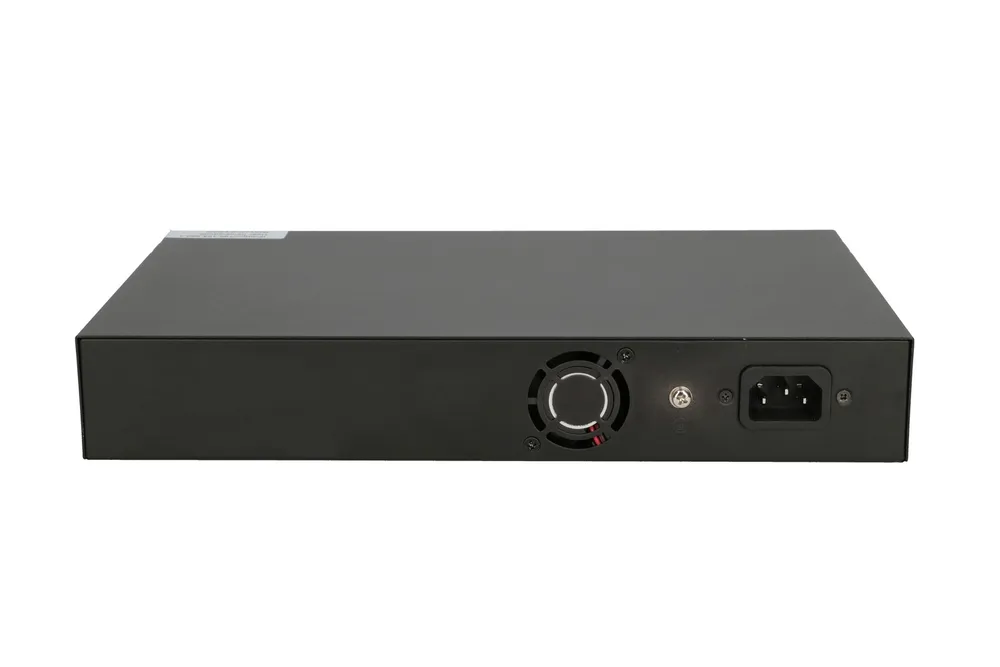 Description of the functional switches:
- QOS: Improving video data processing, ideal for monitoring applications
.
- EXTEND: Capacity on ports 1-8 drops to 10Mbps, but PoE transmission range increases to 250 meters
.
- VLAN: Isolating ports 1-8 from each other, effectively attenuating network storms and improving network performance

- AI PS: Detection of failure/suspension of a device connected to the PoE port and restarting the power supply on that port.