06 Feb

Posted By
0 Comment(s)
88 View(s)
Ensuring the safety of your family as well as your company is invaluable. That's why it's worth investing in the best solution that will allow you to control your company and residences. The UniFi Protect system was created as a response to the needs of home and business users. All the features you need and more in one proven system.


UniFi Protect - What is it?

The UniFi Protect system consists of several elements. The most important of these are IP cameras, depending on your specific needs, you can choose other monitoring devices. In our shop you will find the best Ubiquiti cameras, including recording equipment in 4K quality, with optical zoom, infrared, high resolution, as well as a microphone and speaker. Cameras can be mounted on many types of surfaces, including poles. The big advantage is the fact that many of them are waterproof and work great in bright sunlight, in the shade, or even at night. Software from Ubiquiti i.e. UniFi Protect Controller is a system that allows you to manage the entire network of cameras remotely - from a browser or mobile application. It is possible to use the convenient Cloud Key Gen2 Plus solution, which allows you to store video on a large disk. UniFi Protect is a modern solution for home and business.
UniFi Protect - M
aximum security
UniFi Protect allows you to connect all cameras and access points under one application. You can control it from any device with Internet access (smartphone, tablet, computer). No matter where you are, you can check your recordings and check in real time what is happening in your home or office from multiple cameras at the same time. The application is intuitive, and the modern solutions used by the Unifi brand made it possible to customize its functionality to the current needs of users. For example, you can enable the "event logging" option. Thanks to this option, you can view only those records where some movement is visible. The UniFi Protect setup is also very convenient, the Plug and Play option makes connecting all devices not only trivially easy, but also extremely fast. UniFi Protect supports up to 20 cameras, but it is also possible to install multiple access points per system, which is especially true in large companies or large buildings. Cloud Key Gen2 Plus is an essential element of the system and an innovative device (compared to Cloud Key Gen2, it has a 1TB disk capacity and the possibility of expanding memory). The device itself is a quick and easy hard drive replacement, and new cameras can be added to the system with an app in a matter of seconds. The device can be stored in sturdy 19-inch racks, which you can also find in our online store. UniFi Protect are high-quality cameras that can not only be aesthetically adjusted to the appearance of the room, but also mounted in many ways in different places. Changing the appearance of the cameras is possible through the use of hardware overlays in many colors and textures, for example, they can imitate wood. Cases can also be purchased for other equipment of this brand, for example, for access points.
Application usage

The application allows you to view recorded events and analyze all situations. Wherever you are, you can launch the app on your mobile device and view all recorded moments. You also have a preview of every camera connected to the system. The ideal solution is the ability to design the location of all cameras in the room or on the site. This will allow you to plan the location even before they are installed. What else is the advantage of Ubiquiti's solution? The event recording system is based on motion sensors that automatically start recording when motion is detected. The settings allow you to customize the camera according to your preferences and requirements. Among other things, you can set the camera sensitivity or delay time during recording. The UniFi Protect system allows you to manage many types of cameras, adding them from the application is extremely fast. The application itself is very easy to manage, you do not have to spend a lot of time learning how to use it. Once you launch it, you will easily find all the features it offers.
Why to choose UniFi Cameras?
This is one of the most modern and revolutionary solutions that is far ahead of other offerings on the market. Ubiquiti recognizes the shortcomings of competitors' offerings and proves what the monitoring system is capable of. If you are looking for a multitasking solution that will offer you more than others, then use UniFi Protect and get the highest level of security.
Looking for the best video and view?

To keep track of what matters most, you need sharp eyes. All Protect cameras are capable of capturing fine details in high resolution. They also allow you to maximize frame rates while keeping latency low as they are not connected to the cloud. You'll always see clearly with the Protect camera, but it's still important to evaluate your field of view to determine if you need a wider field of view or more zoom options.
The G4 Pro, for example, shoots 4K video with a panoramic wide-angle lens, but if you want a camera with an impressive zoom lens that can quickly focus on certain aspects of a crowded scene, a camera like the G4 PTZ. exponentially increase the viewing range with a 22x optical zoom lens.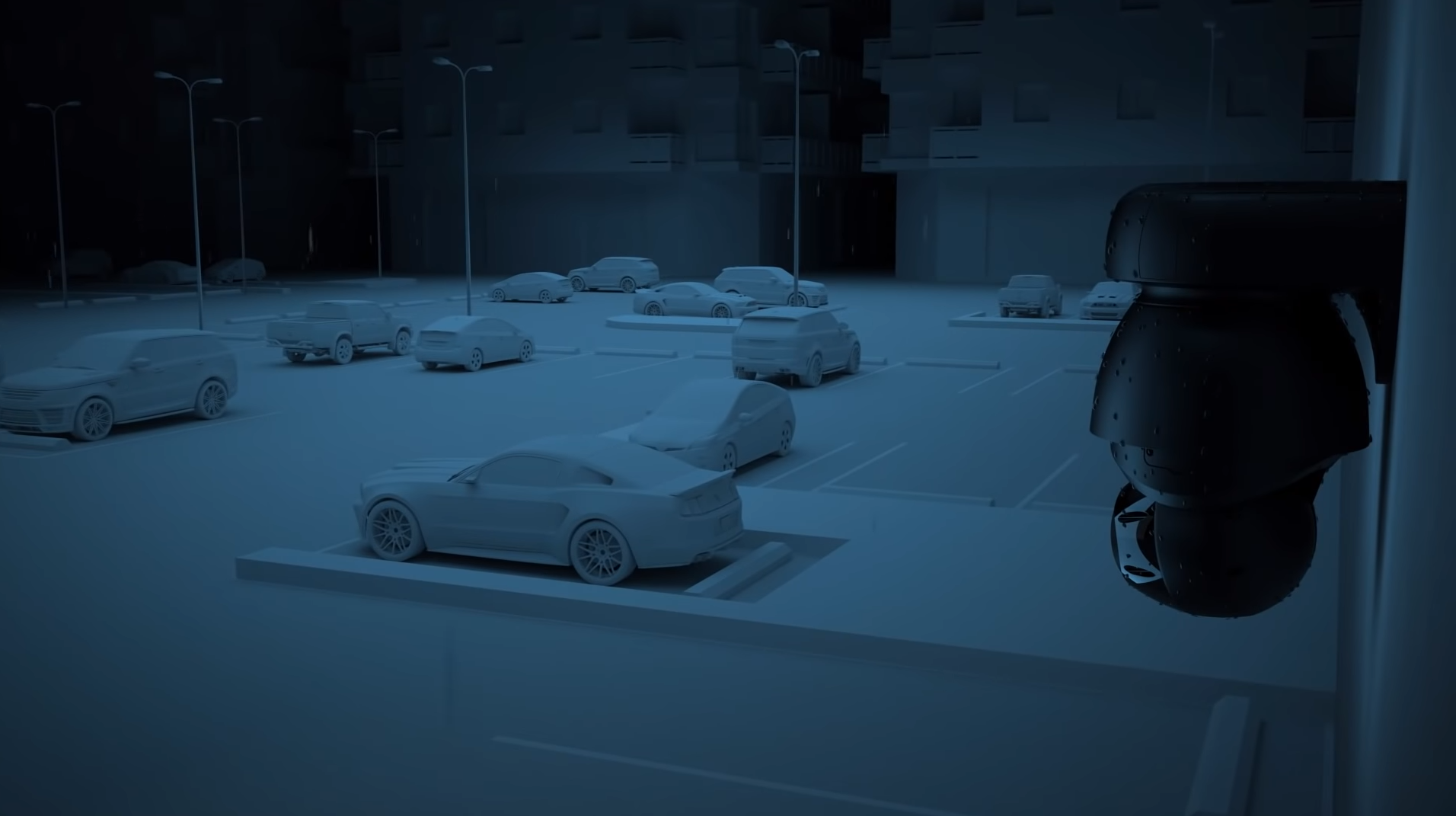 See something, say something with two-way audio

Smooth high-definition video is definitely a must, but there may be times when you need to enrich your tape with crisp, distortion-free audio. All Protect cameras come with a built-in microphone that will bring your streams and recordings to life and make them contextual.
Some models even provide two-way audio, allowing you to chat with visitors remotely. This improved audio transmission can help you navigate the little moments when communication is key. For example, the G4 doorbell lets you talk to the people at your door, such as neighbors or couriers, while the G4 Dome offers the same features but in a camera that can be deployed in multiple locations in your office or home.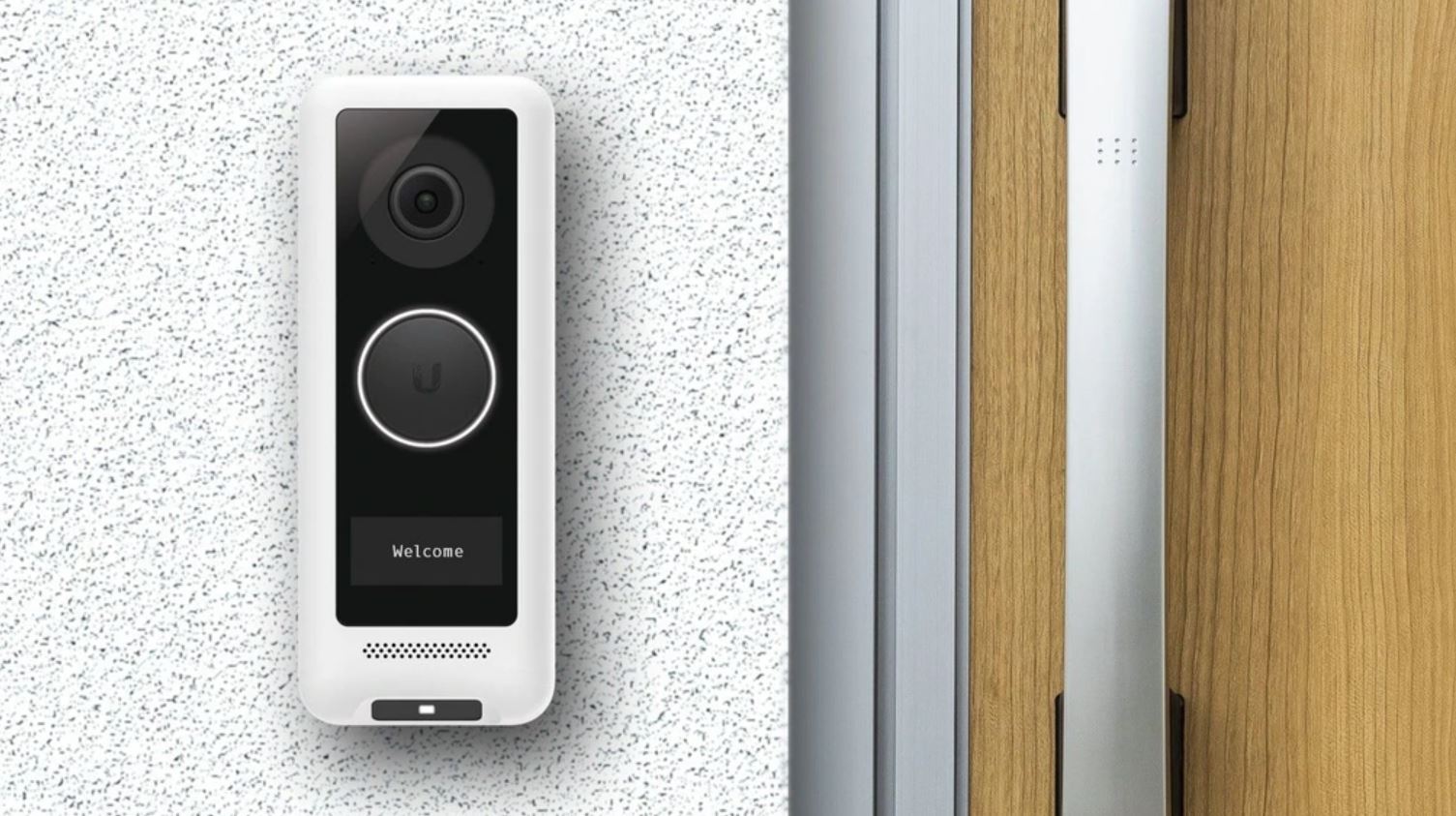 Enjoy 24/7 security and total peace of mind

You can judge any security camera by how it performs at night. That's why every Protect camera is equipped with an Infra-Red (IR) LED light to capture even the smallest details in pitch darkness while maintaining color accuracy with automatic IR filtering. If you need to monitor a particularly wide area, you can extend the IR range to 25 meters (82 feet) with the G4 Bullet and its IR Extender accessory.
Alternatively, you can expand your Protect system with multiple G4 cameras, as every model in the line has Smart Detection, which allows it to detect passers-by and vehicles up to eight meters (25 feet) away.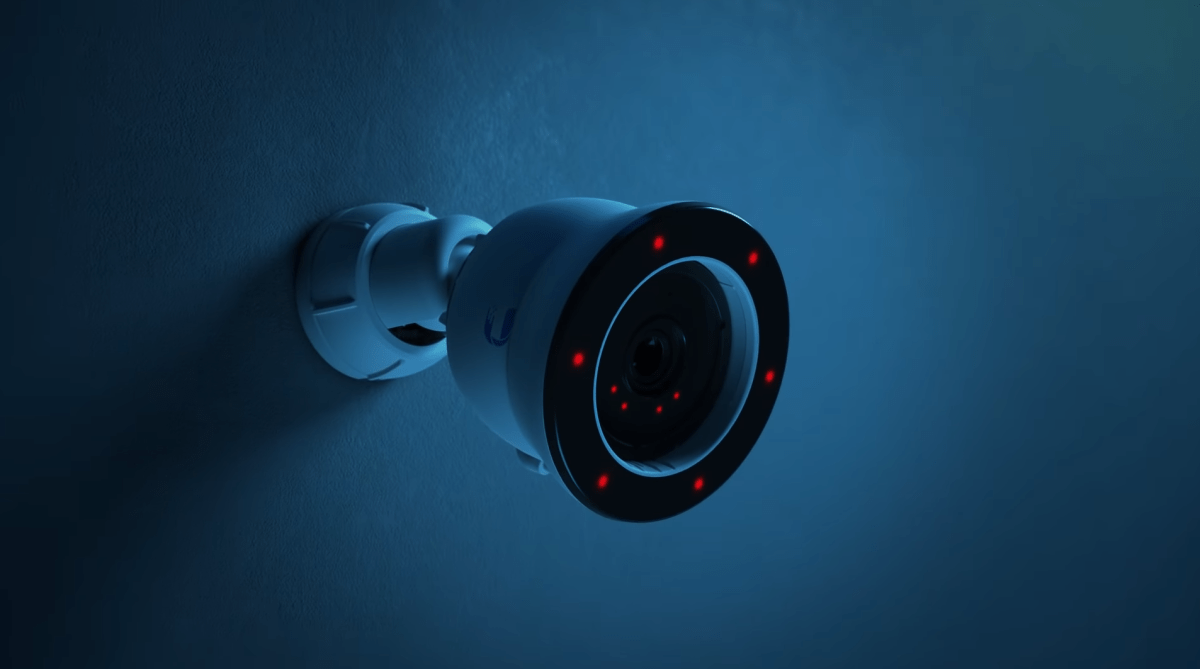 Enhance your camera security with AI 360 - the future of video surveillance Protect

New UniFi Protect AI 360 is a high-resolution digital pan-tilt-zoom (PTZ) camera designed for overhead-view environments. Simply add Camera AI 360 to your UniFi Protect deployment for full panoramic coverage of high-traffic areas and enhanced Smart Detection capabilities.
With an ultra-wide 360° fisheye lens with 1920x1920 resolution, 30 FPS video streaming, infrared night vision, and enhanced Smart Detection capabilities, the AI 360 can detect and monitor persons on your premises under any conditions. Easily setup, configure, and monitor the AI 360 with the UniFi Protect Mobile App.
Enjoy easy UniFi Protect integration and a central security dashboard

Whatever your needs, there is a UniFi Protect camera that can meet them. Plus, you never have to sacrifice simplicity for a rich feature set. Each of our cameras can be taken in minutes and fully controlled using the UniFi Protect app (web/iOS/Android).
With UniFi Protect, you can instantly view live camera feeds, intuitively navigate through multiple channels, and quickly jump to hours of recording to pinpoint the moments of interest in a central pane. All of your footage is also stored locally, ensuring you always have the highest quality playback and full control over access to your surveillance video. This is our way of simplifying the management of your camera system so you can focus on learning the benefits of each model.