New TOTOLINK N300RT Router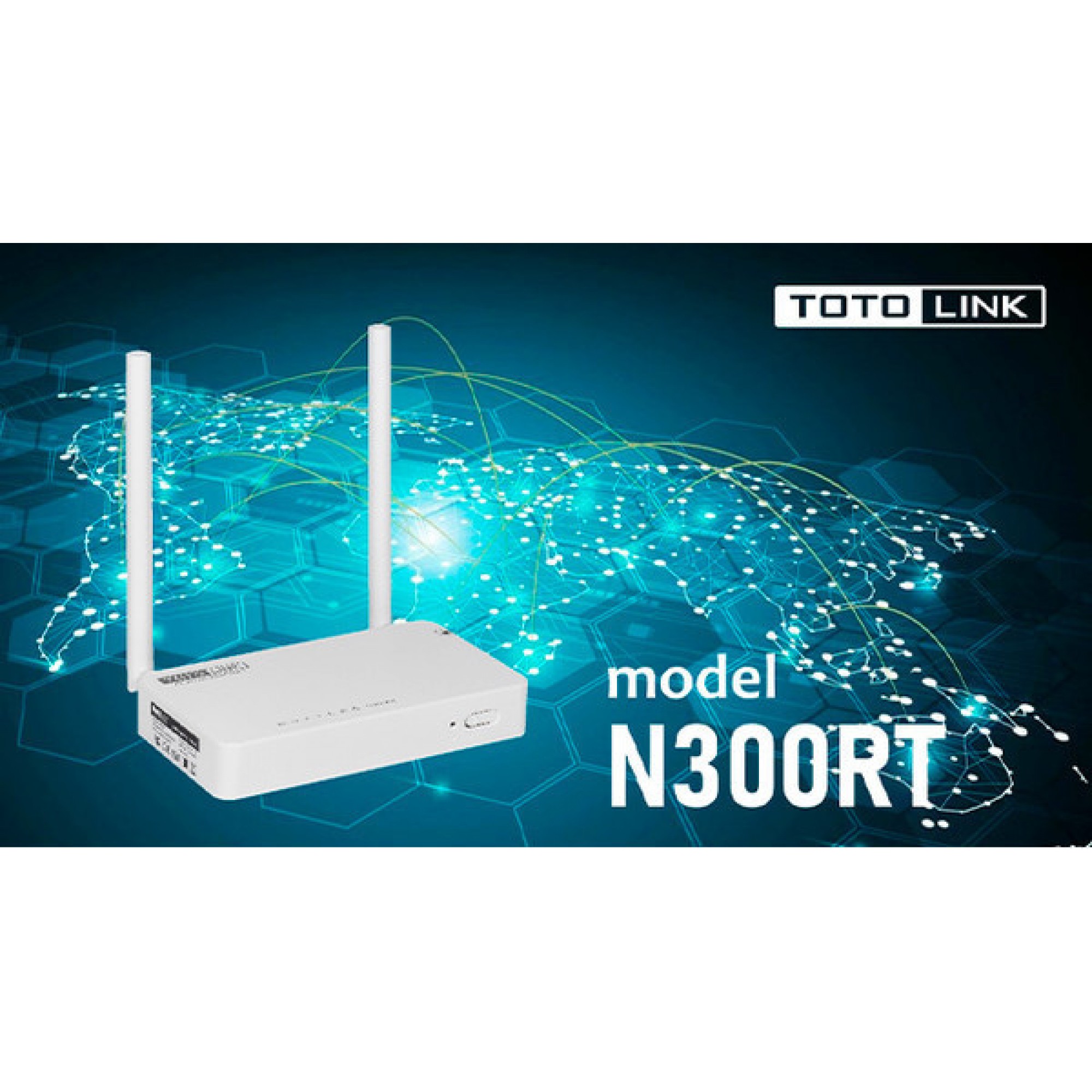 New TOTOLINK N300RT Router
The new version of the Totolink N300RT has been released even more compact and lightweight previous model.
On the front panel, the manufacturer made a reset button and a WPS key. On the back of the router all its ports are collected: power, WAN, and also four output LANs. Totolink N300RT is also equipped with two antennas with a gain of 5 dBi. Antennas are omnidirectional and able to move, tilt and rotate freely.
Capabilities
The new version of the router uses a processor with a frequency of 400 MHz and 8 MB of flash memory. The difference from the previous model is three points. The first is the RTL8196E-VE3 + RTL8192FR chipset instead of the RTL8196E + RTL8192ER; the second is an increased supply of Flash memory, the third update is software. The router provides data transmission based on IEEE 802.11n technologies in the frequency range of 2.4 GHz. The wireless connection speed is at the level of 300 Mbps, wired - 100 Mbps. Totolink N300RT Router supports IPTV, DHCP, DMZ, a virtual server, allows you to create guest virtual networks, is equipped with encryption systems, content filtering and a firewall. An additional plus is the ability to work as a universal repeater, with which you can expand your home wireless network. You can control all the functions and operation of the router using the web interface. It is available both from a computer and from a smartphone.